Follow my blog with Bloglovin
I am forever lazy after a shift at the café. When I get home, I tend to just plop down on the couch and catch up with the family… then I mosey on over to the kitchen table to eat whatever my husband decides to cook. I can't say how grateful I am to have him willing to cook the Sunday evening meal.
Our last meal, my husband brought home a pack of Gardein fishless filets and a head of cabbage for coleslaw. I volunteered to make the coleslaw because I had a bottle of Hampton Creek's coleslaw dressing in my pantry that I wanted to try.
My honest opinion of this dressing was that it was way too sweet and not the right kind of tang. I love a classic coleslaw, and this just wasn't it. However, with a scant teaspoon of celery seed, salt, vegan mayo, a touch of apple cider vinegar, salt and pepper… it was just fine. Basically… I converted this dressing into my classic coleslaw.
With the coleslaw made and the Gardein out of the oven, I heated a couple of corn tortillas and made a small batch of tartar sauce and put together a couple of fishless-fish tacos.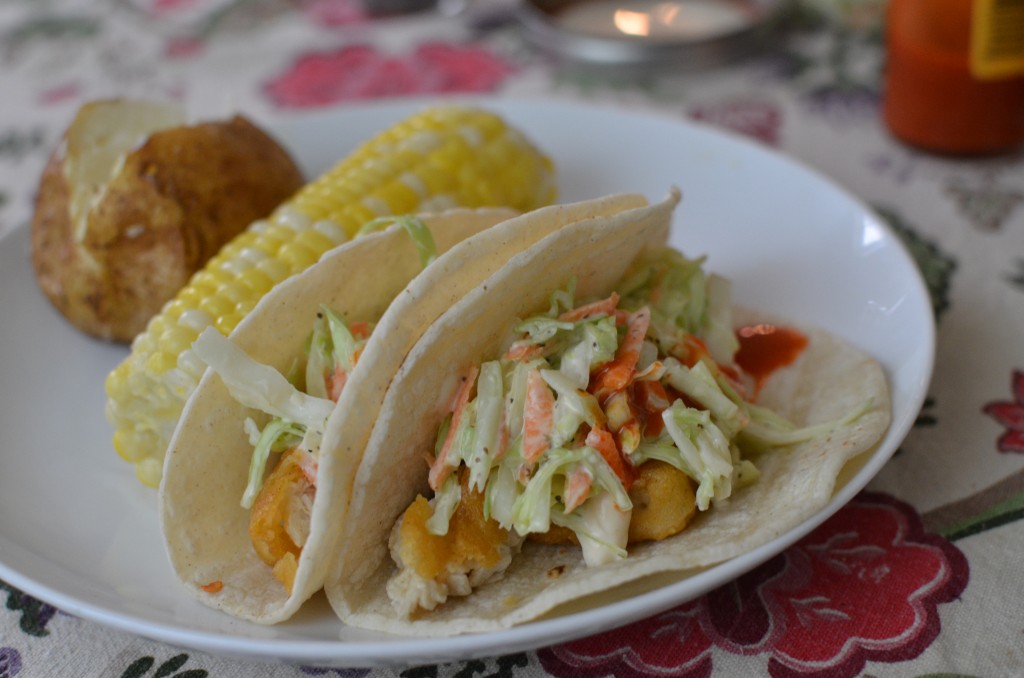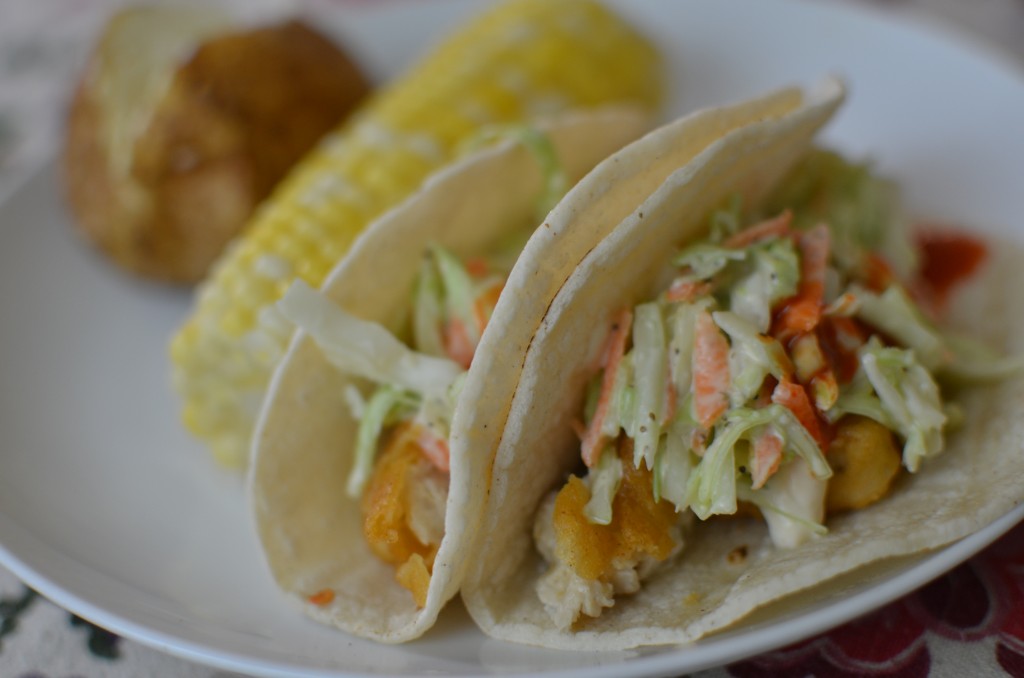 Dinner was served… and it was delicious. ♥