Good morning! I have a new recipe to share. I developed this after having a sample at a certain
grocery store
that I frequent. What I loved about the salad that I tried was the flavor, but…. after close inspection of the ingredient listing… what I didn't love was the amount of oil in the dressing. So, I decided to challenge myself with making a healthier version. Now, I will admit that my version is not fat free, but most of the fat comes from almond butter, which is leaps and bounds better for you than stinkin' canola oil!
So… here we go!!!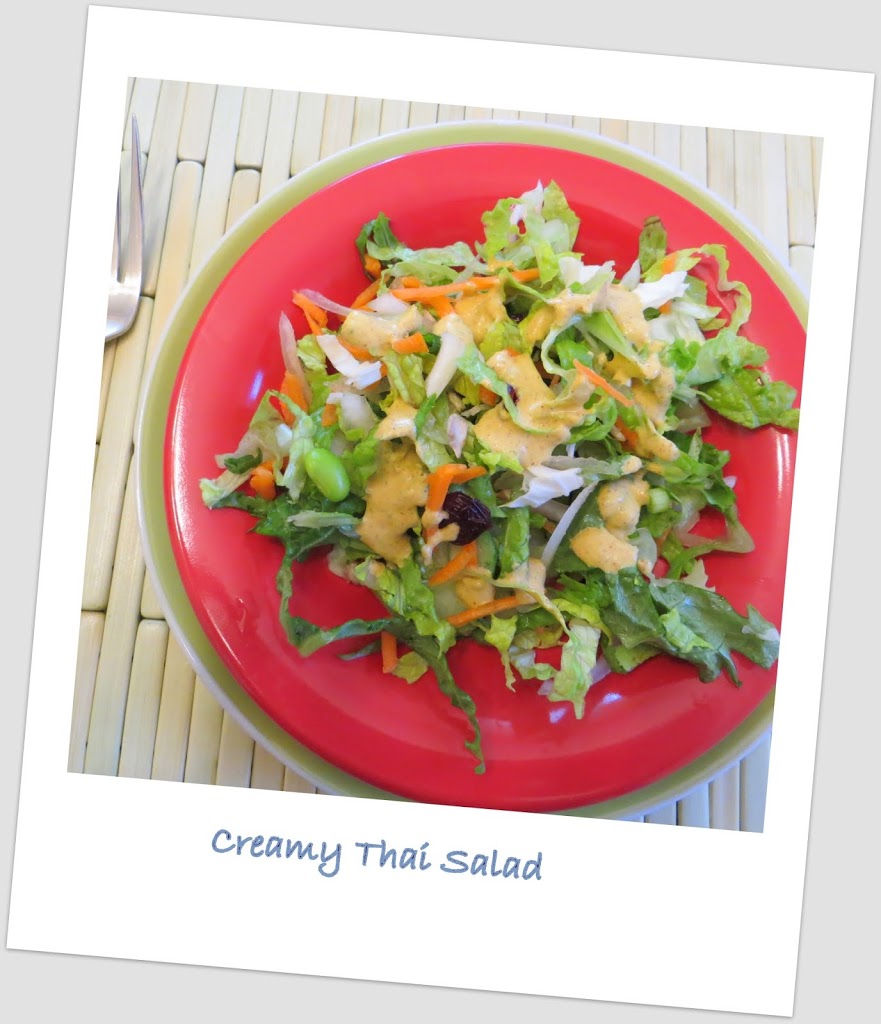 Click HERE for printable recipe!
Salad Mix Ingredients
2 heads romain lettuce shredded
1 carrot shredded or julienned
1/2 cup cabbage shredded
1/2 cup soy beans
1/4 cup sunflower seeds
1/4 cup dried cranberries
1/4 cup chopped cucumbers
2 green onions diced
Dressing Ingredients
1/4 cup raw almond butter
1 small carrot
1/4 cup water (more for thinning if necessary)
1/4 inch piece of ginger
1 clover garlic
1/2 tablespoon sesame oil
1 teaspoon rice vinegar
1 teaspoon salt
juice from 1/2 lime
2 pinches of sugar
*You may need to adjust the sweetness, raw almond butter is pretty sweet on its own. So, if you are using a salted almond butter, you may need to add more sugar.
Preparation
Mix all of the salad ingredients in a large bowl. Blend dressing ingredients in a blender until smooth and creamy. Enjoy!
Note: This salad dressing is delicious! I think it tastes better the next day! You may want to make extra just in case you eat it all with your leftover cucumbers!