This is a nice light creamy sauce that is a great substitute for store bought vegan sour cream. It's tangy, really yummy, and extremely easy.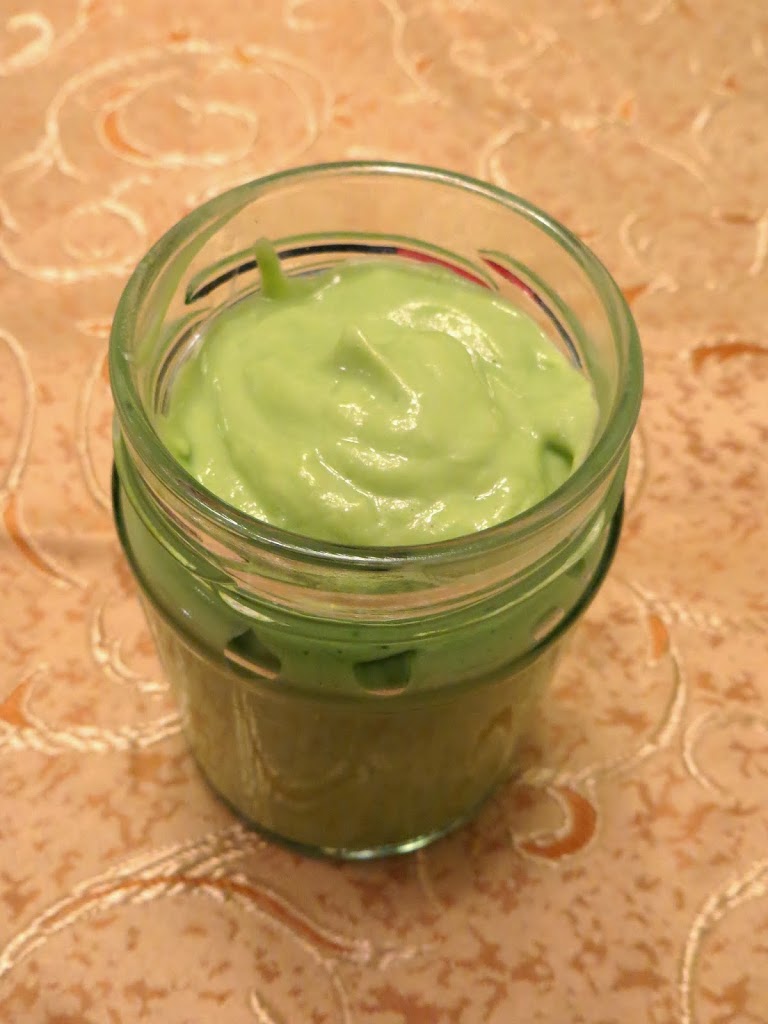 Ingredients
1/2 cup raw cashews
1 ripe medium sized avocado
3/4 cup water
1 lime zested and juiced
1/2 teaspoon salt
Preparation
In a high powered blender, add the cashews, avocado, water and blend. Add in the lime juice and salt, and blend until smooth. Place the avocado sauce in a serving dish, and stir in lime zest. Enjoy!