Goodness me… This has been the most food indulgent week in a very looooong time! Today is my BIRTHDAY (YAY), and leading up to it has been so much fun. My husband has been cooking or I have been dining out every day this week. Yesterday's food festivities were awesome, but they left me with a bit of a belly ache. Which meant that this morning I knew that I had to put something healthy into my body. Before this week of over-indulgence, I was noshing on smoothie bowls… and that is exactly what I needed this morning. So… this was breakfast today (while checking out Facebook-ie).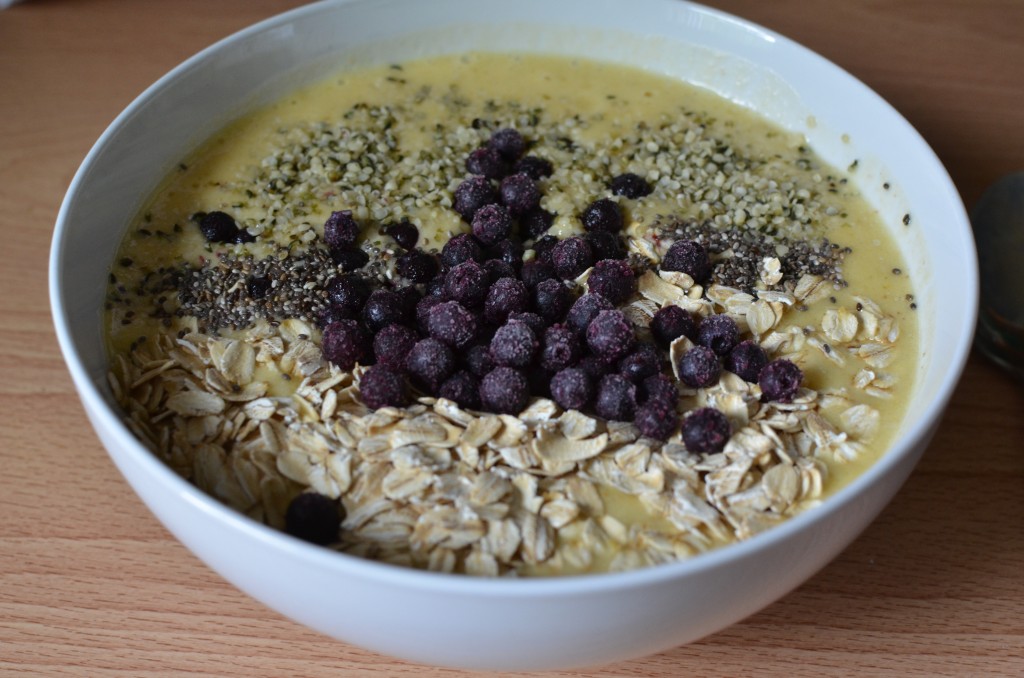 This is my everyday smoothie. It's a citrus smoothie bowl that's really easy to make. It's only a few ingredients (which may be the reason that I make it almost every day). It consist of: one orange, a handful of frozen pineapple, 3-4 medjool dates, and water. Blend and pour it into a large bowl and top with fruits, nuts, seeds, oats, granola… whatever you like. My go to is: a few spoonfuls of quick oats, a sprinkle of chia seeds, a dash of hemp hearts, and frozen blueberries. The oats and the blueberries are my favorite part of the smoothie bowl. I just love the taste of the oats and can't get enough of the frozen bites of the berries.
If you happen to have baby spinach on hand, you can add it to the smoothie for a beautiful green citrus bowl.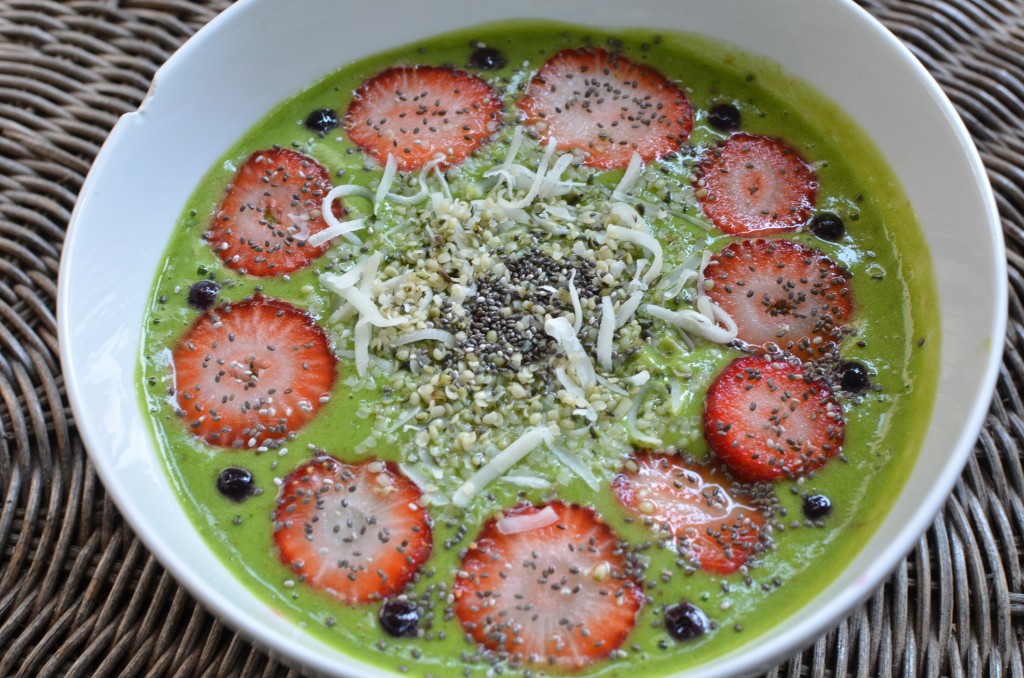 As I mentioned, you can use whatever you like or have on hand to your smoothie bowl. This citrus smoothie is topped with hemp hearts, chia seeds, shredded coconut, fresh strawberries, and frozen blueberries. After taking this picture, I poured more frozen blueberries on top…. of course!

Just for fun, I thought that I would share a glimpse of the food that I've been eating this week. If you follow me on Instagram, you may have seen a lot of these pictures… but together… It's quite a collection of meals.
My last meal yesterday, was the meal that put me over the top. I had my favorite vegan tacos at Mad Mex, and then we were off to see the documentary, "Racing Extinction."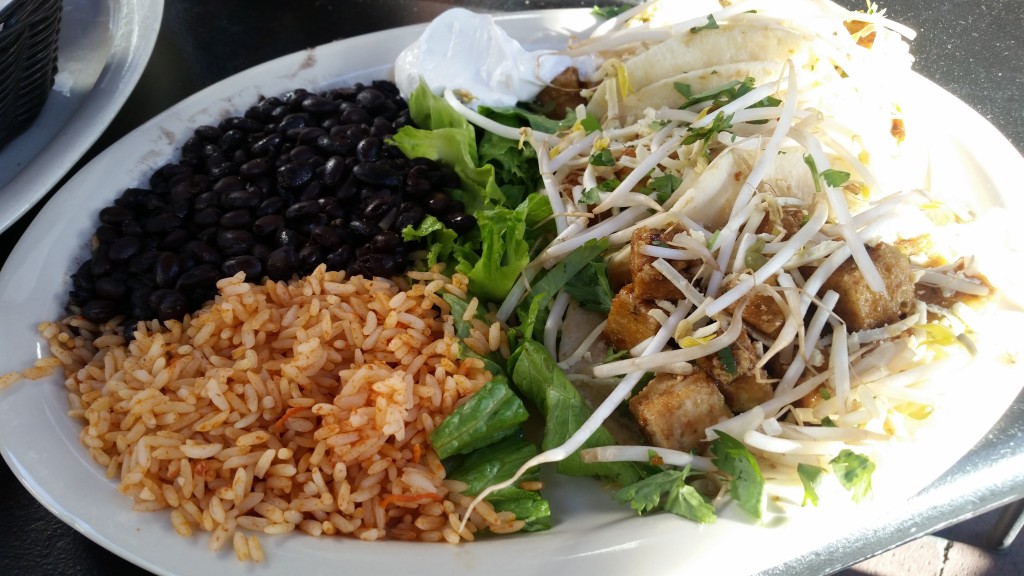 My husband bought me a soda to sip on while watching the movie… ummmm… Not a good choice. The carbonation mixed with everything that I ate… made me feel ill. Ugh. So yeah… no wonder I was ready for a smoothie bowl this morning!
Still not sure what's in store for dinner tonight…maybe a miso soup or light broth?… Who knows… I'm still off of cooking duty! … Oh… and if you get the chance… check out the movie, "Racing Extinction!" It's a powerful and beautifully shot film. ♥