I tried something new…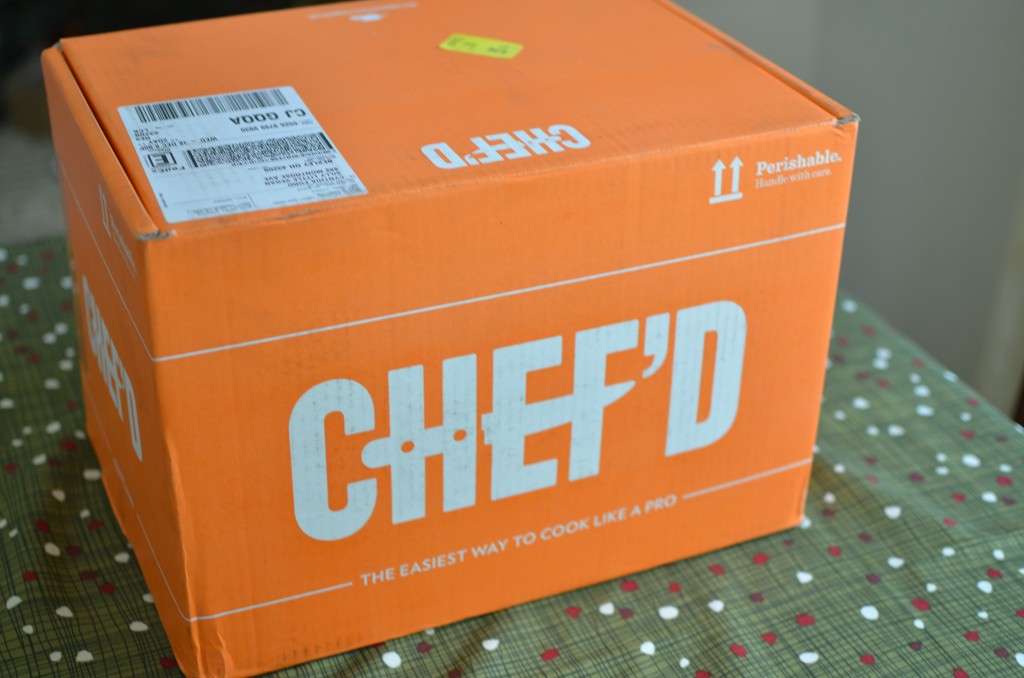 I placed an order for two meals through the meal delivery service, Chef'd. Within a week, a HUGE box showed up at my house filled with food and cooking instructions. The Chef'd website was easy to navigate, and it gives the option for meals for 2 or 4 people and there are different types of meals to fit dietary preferences. For vegan meals, prices range between $19-$30 for a complete meal for two.
I decided to pick one meal that we would normally make, and one meal that I would likely never make. I thought it would be fun to try something that was a bit outside of my comfort zone. Why not sample new flavors and learn a new dish!?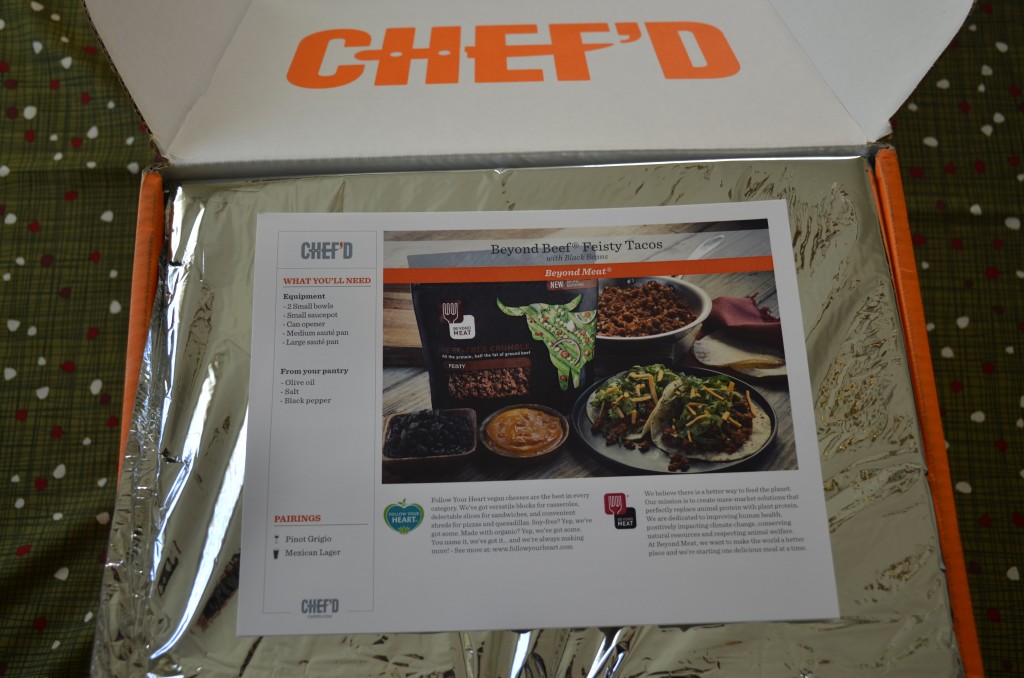 When the Chef'd box arrived, the first thing I found inside were large cards with cooking instructions.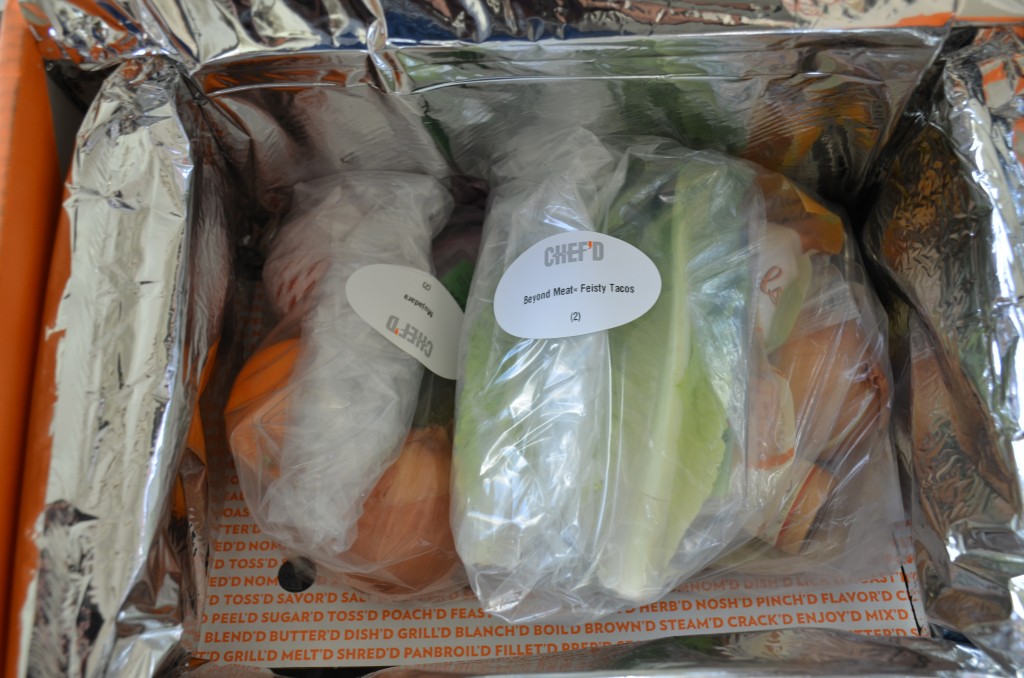 All of the food was packed nicely and clearly labeled for both of the meals that I ordered.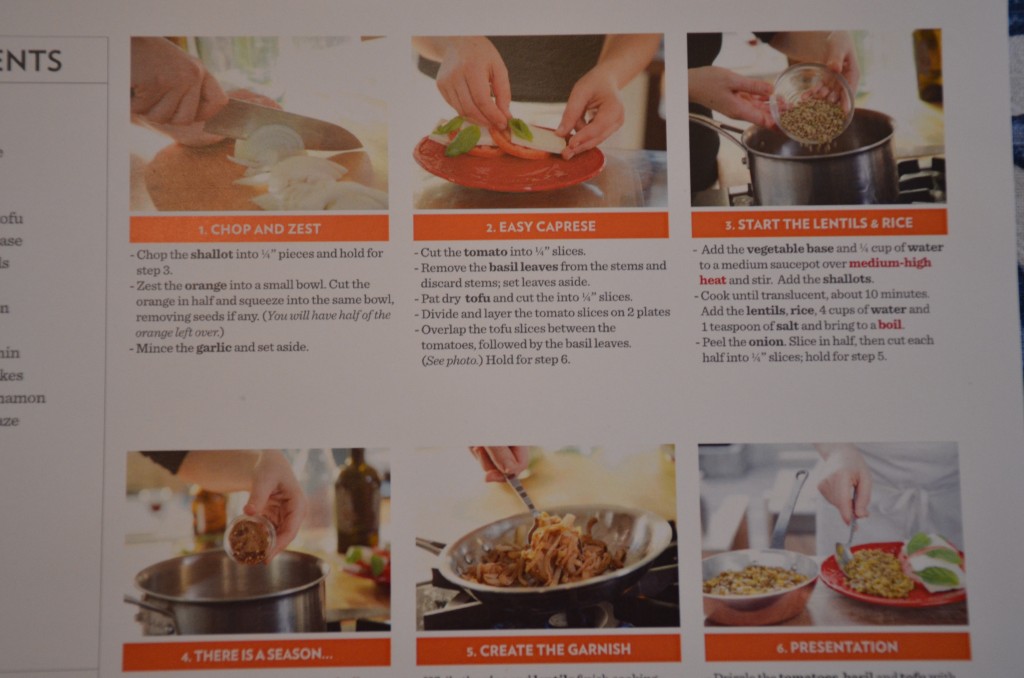 I really liked the step-by-step directions with pictures… much like what I do on this website.
When it was time to cook, I just pulled all of the contents out of the bag. All of the spices were already pre-measured, and all of the ingredients are clearly labeled making this great for people who don't normally cook or who could use a cooking lesson or two.
After following the instructions, I was left with a beautiful complete meal for two (or more… there was plenty of left over lentils and rice!)…. This was delish!… I especially loved the caprese salad with the balsamic reduction!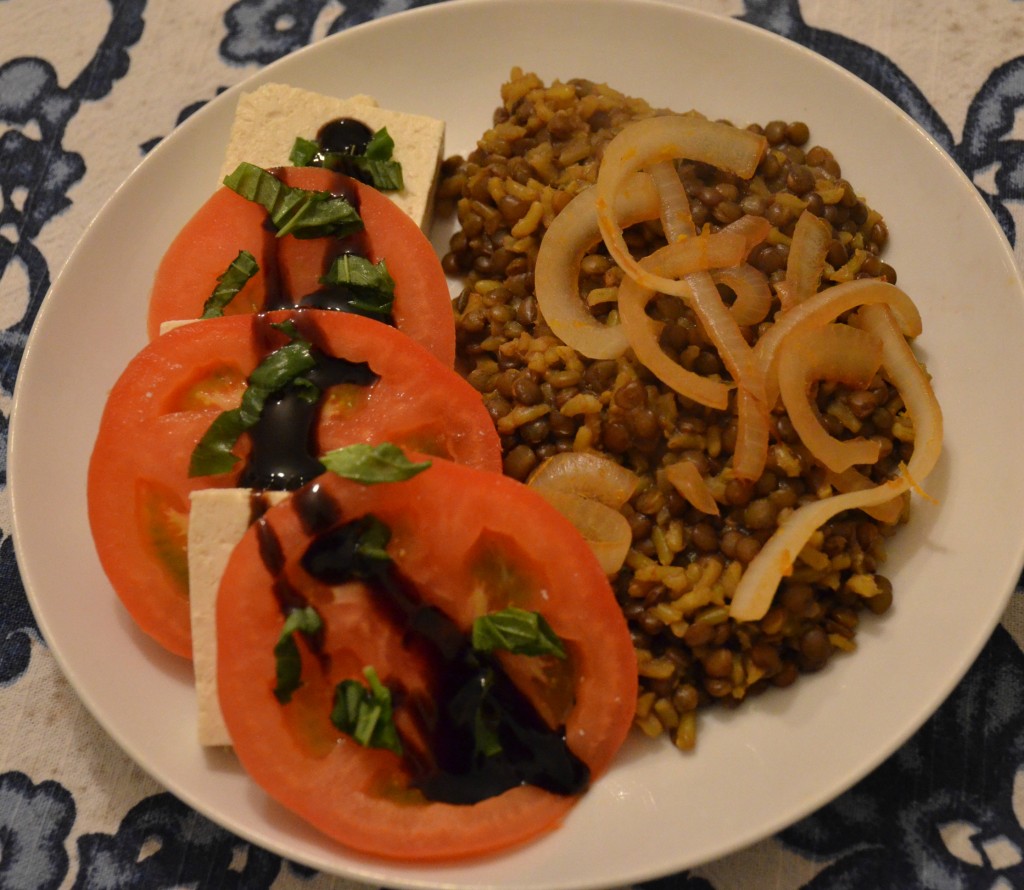 As for my other meal…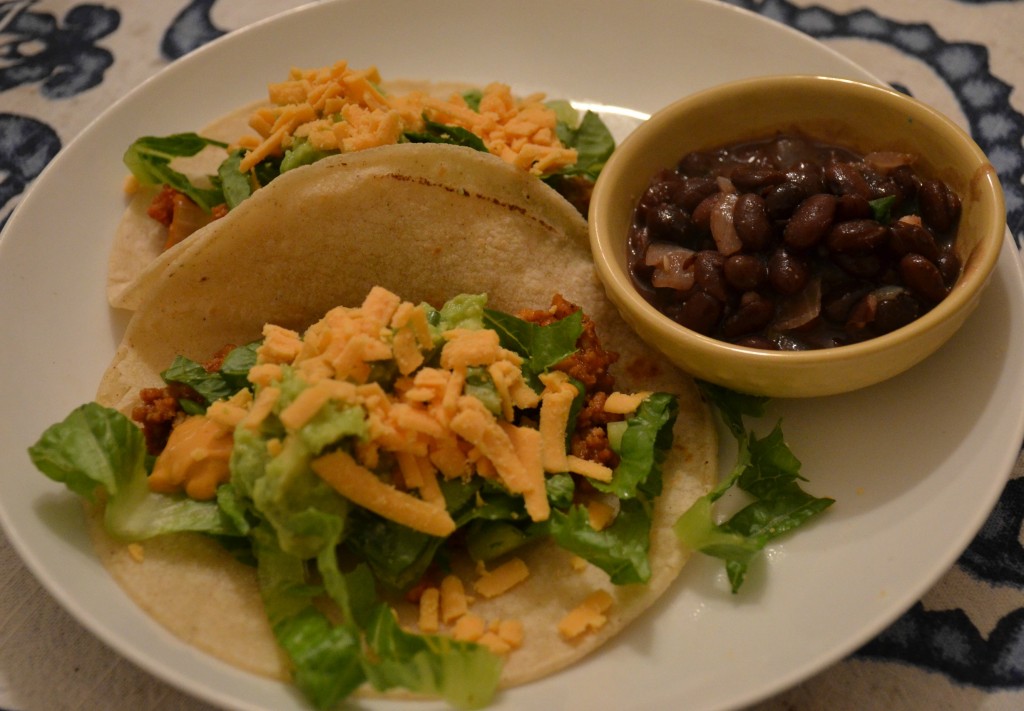 … Vegan Tacos!!! This meal was such a hit!
The coolest thing about placing the order for these tacos is all of the awesome vegan products that came with it.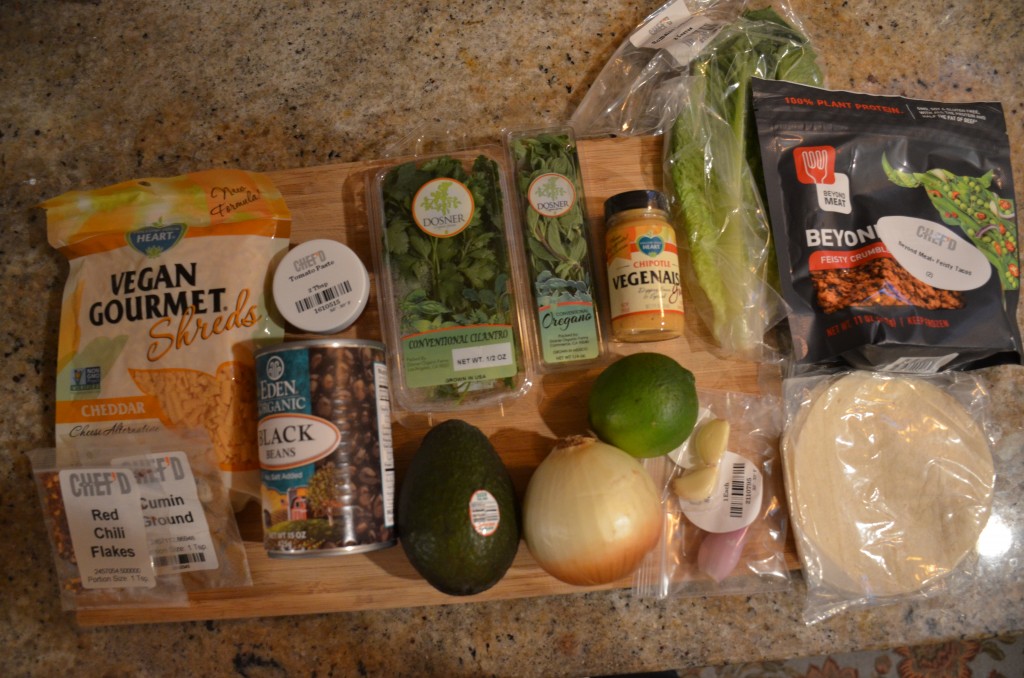 From the Beyond Meat Feisty Crumbles, to the Follow Your Heart Cheddar, and the Follow Your Heart Chipotle Mayo… the food for taco night proved to be such a treat!… We had never tried that brand of cheddar nor that flavor of Vegenaise… So, to think that I picked a meal that was familiar, the Chef'd box showed me a new way to create an already family favorite meal. Honestly, my mind was a bit blown… I would've never put the chipotle mayo on a taco!… Gahhh… I think it will become a staple on taco night…
So, yeah… I loved the Chef'd box. All of the food is ready to go (premeasured and labeled), with clear instructions. My only gripe, and it's a little gripe, is that my beloved taco night came with only four tortillas… FOUR TORTILLAS!!!… The tacos were so good that I could've eaten 10 tacos! Luckily, I had extras, so the crisis was averted by my stocked pantry… (so.. I may have actually eaten 10 tacos…. but who's counting.) ♥