I think that tempeh can be a difficult ingredient to use. It has a distinct taste, that can be hard to mask. However, it has a unique texture that makes it a fun ingredient to play with. My new favorite way to eat tempeh is by giving it a light flour-panko dredging, and then frying it. It's dense and crispy, which makes it perfect for a taco or even as an appetizer on its own.
For dinner tonight, we fried it and turned it into buffalo tempeh bites for tacos. They were AMAZING!!! The recipe for the buffalo sauce is courtesy of my husband. He's the sauce master in my household.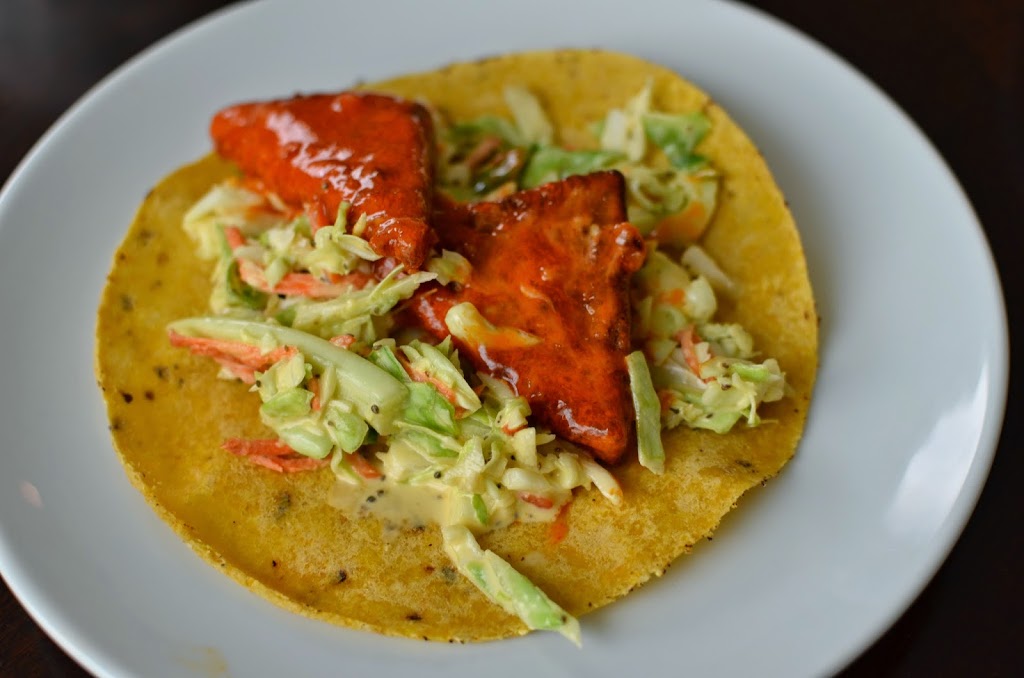 Buffalo Sauce
Ingredients
1/2 cup Frank's Hot sauce
1 tablespoon Earth Balance buttery spread
1 tablespoon vegan Worcester sauce
1/8 teaspoon cayenne pepper
1/8 teaspoon garlic powder
1 clove garlic minced
habanero pepper (optional)
Instructions
Melt Earth Balance. Add minced garlic and spices. Mix together with Frank's Hot Sauce. Add Worcester sauce. Stir well or blend.
Side note from my husband: "If anyone dares to steal this recipe [without referencing this blog], I will turn your gonads into silken tofu." *
Flour-Panko Dredged Tempeh
Ingredients
1 package of tempeh
3/4 cup all purpose flour
1/2 cup panko bread crumbs
1 1/4 teaspoons salt
1 cup water
Oil for frying tempeh
Instructions
Cut the tempeh into small triangles and steam for 10 minutes. After steaming, slice the tempeh down the middle to make thinner bites.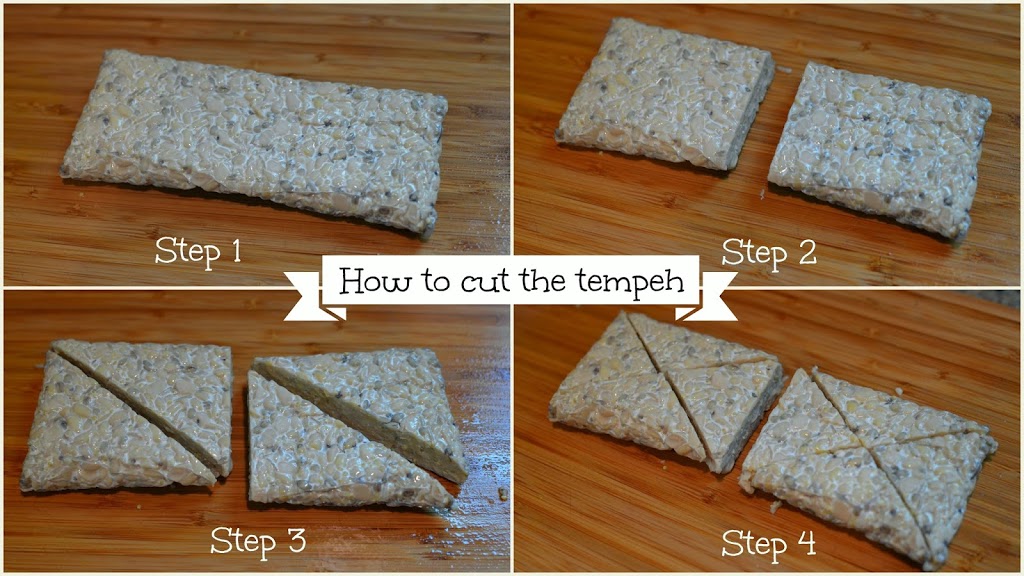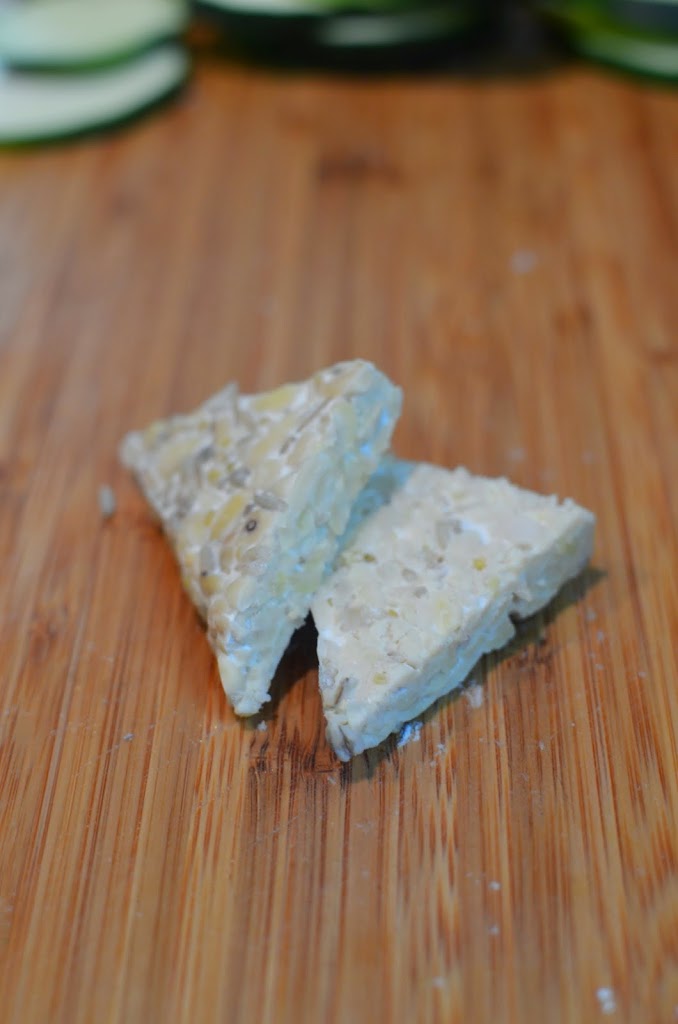 Sliced down the middle after steaming
Make the dredge mixture by mixing the flour, panko, and salt in a container with a lid.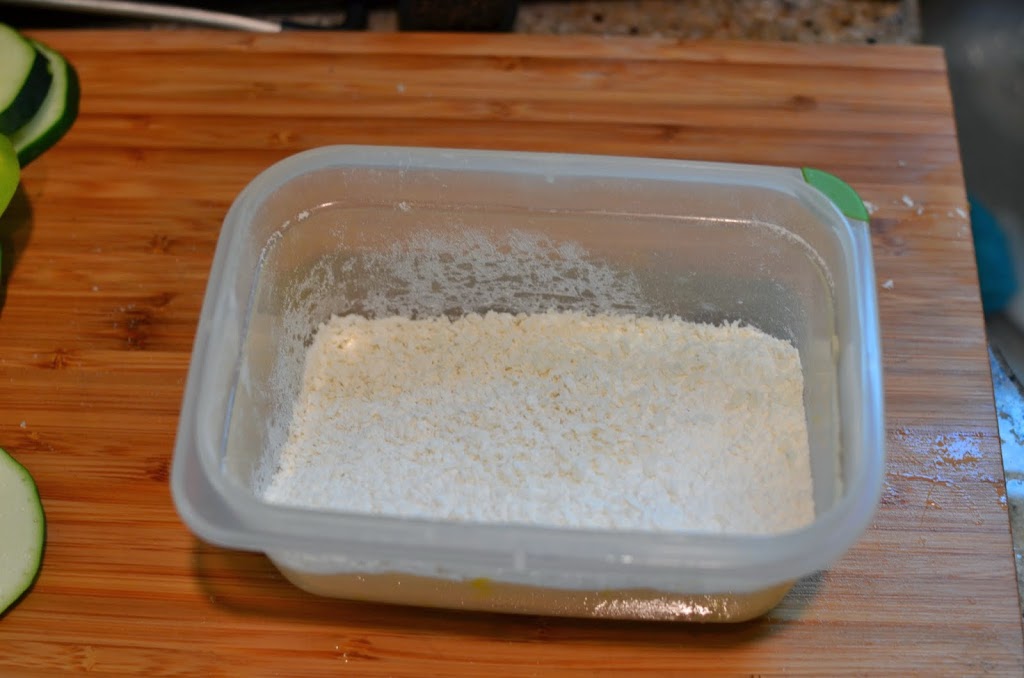 Dip the tempeh in the water, and then place in dredging mixture. Put the lid on and shake gently until the tempeh is nicely floured. I dredge three tempeh pieces at a time.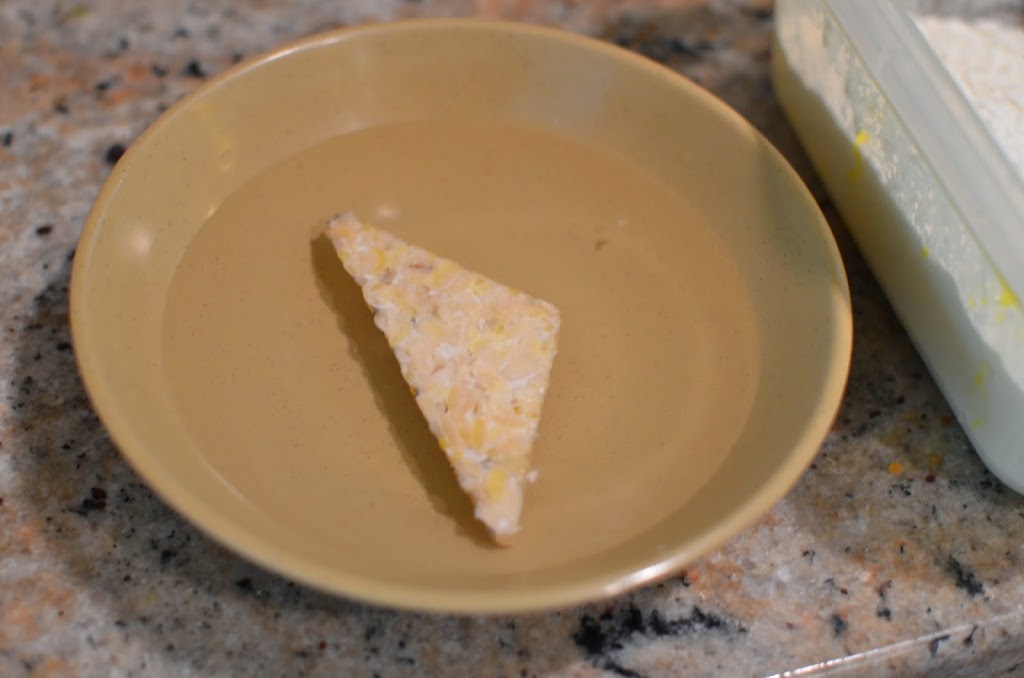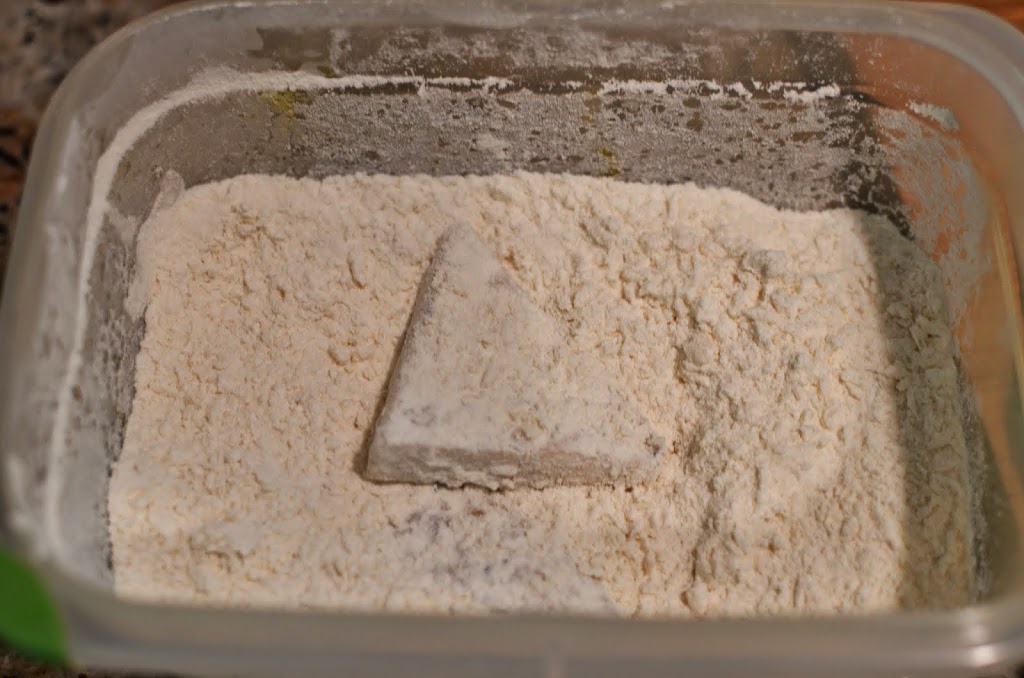 Fry the tempeh until golden.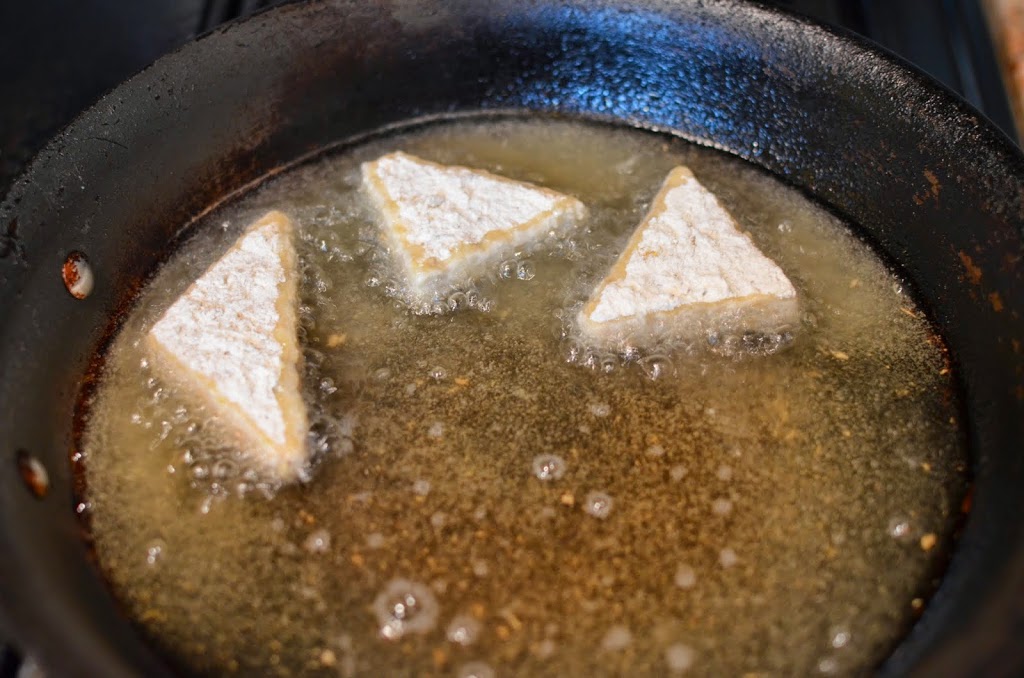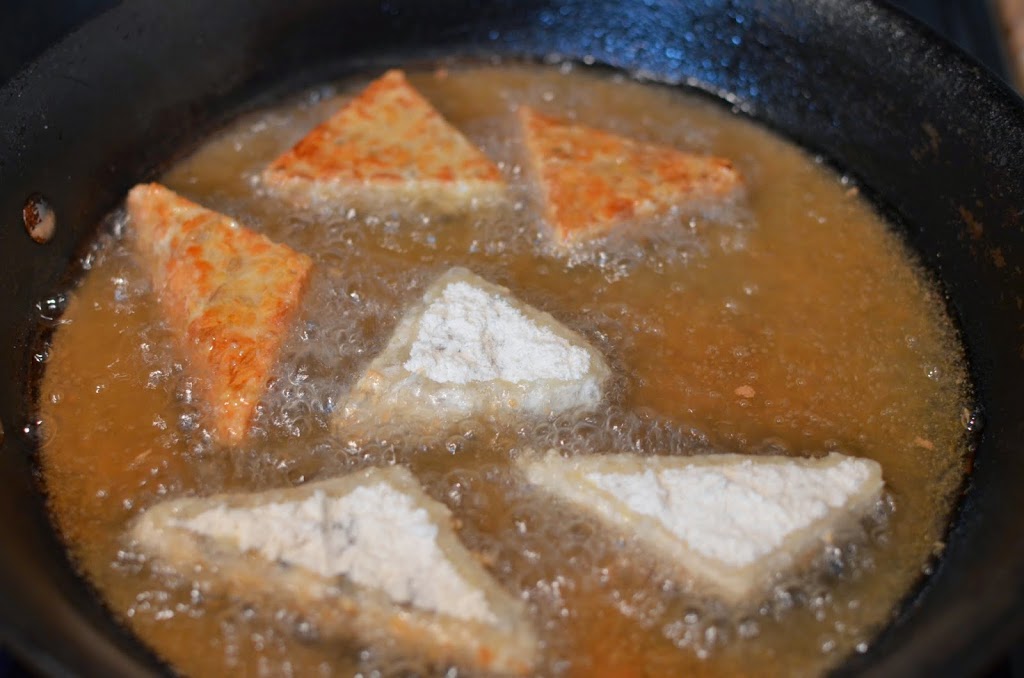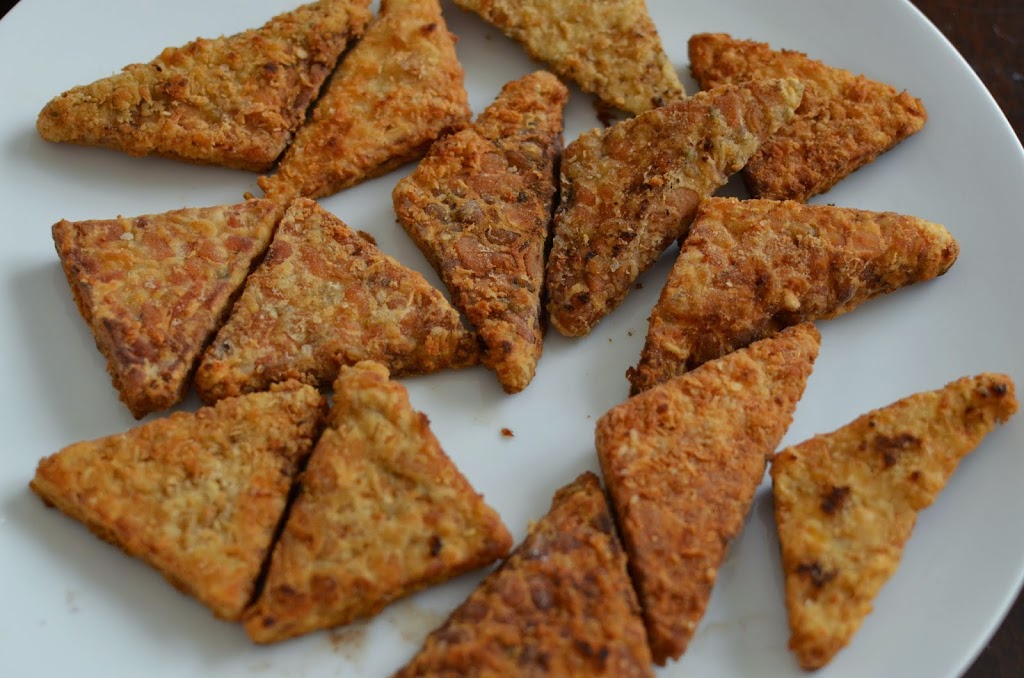 These tempeh bites are soooo good!
Dip the tempeh in the buffalo sauce and serve with your favorite coleslaw and corn tortillas. If you need a vegan coleslaw recipe click
HERE
.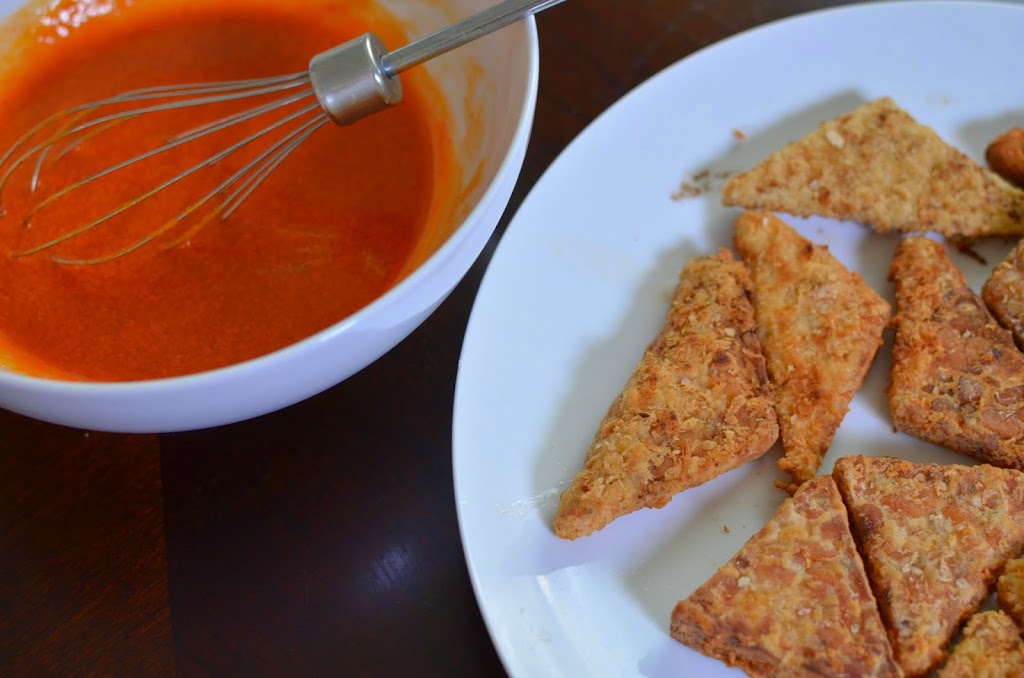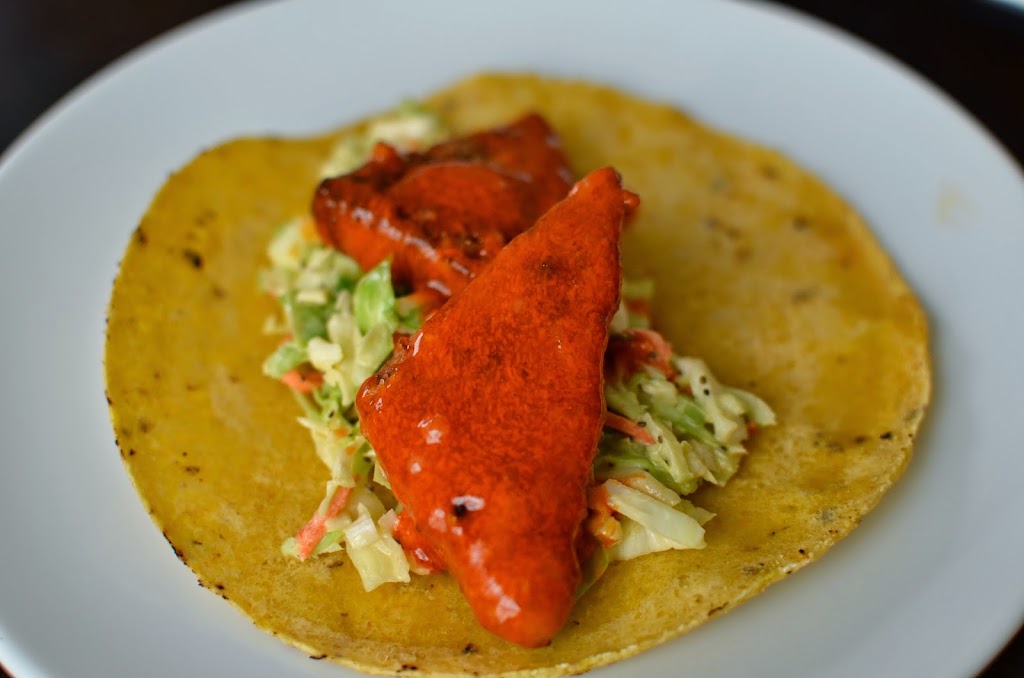 *Once upon a time, I guest blogged a recipe on a friend's website… a week later a recipe very similar to mine appeared on a famous vegan's YouTube Channel. Call it coincidence?… I don't know… but it was very suspect (It composed of my base recipe). Hence my sweet husband's protectiveness to mine (and his) recipes. If you do like any of my recipes, please feel free to share and change it (if you publish content), but PLEASE PLEASE PLEASE make reference to this blog. This is merely content creator etiquette. Thanks!!! ♥