I am long married… (9 years this August!!!), but if there's one thing that I would do differently about my wedding… it would be to speak up for my beliefs. Now granted, at the time of my wedding, my husband and I were both vegetarian (not vegan), but we still wanted a meat-free wedding. With all of the pressure from my family, it didn't happen. So, I live with this regret, and I don't want anyone else to have this same regret. Lucky for you, you may not have to!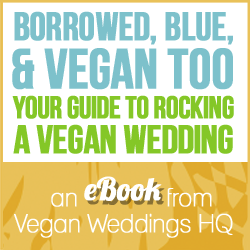 I think a big part of speaking up for yourself is having a helping hand guide you along the way, and I believe that the eBook, "Borrowed, Blue, &Vegan too: Your Guide to Rocking a Vegan Wedding," is just that guide. This book is like a best friend supporting your decision to have the wedding that YOU really want, while giving you advice on how to approach your family about making this happen.
In creating a vegan wedding, this book gives informed details on products to steer clear of and great substitution ideas which will come in handy for any vegan! There are just so many things to look-out for; a comprehensive resource like this will keep you right on track with the use of spreadsheets and checklists in the back of the book.
Besides the encouragement and the know-how of creating your ideal wedding, this book is interspersed with beautiful pictures from couples who have had successful vegan weddings. This was truly my favorite part of the book. It's so nice to read the little vignettes about the couples who created their special wedding. Now I want to renew my vows, and do it my way! Luckily, this time around I will know how to talk to my mother!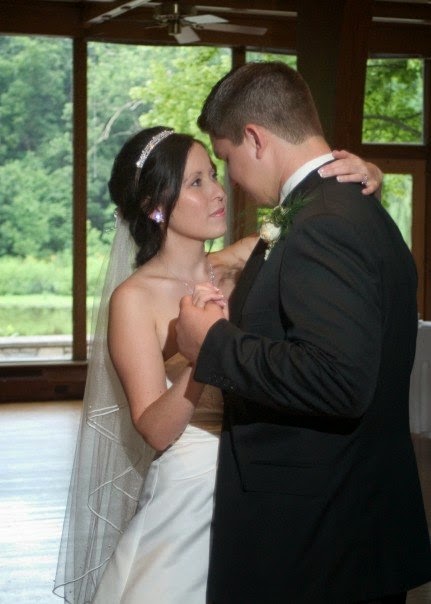 I would do this again in a heartbeat!