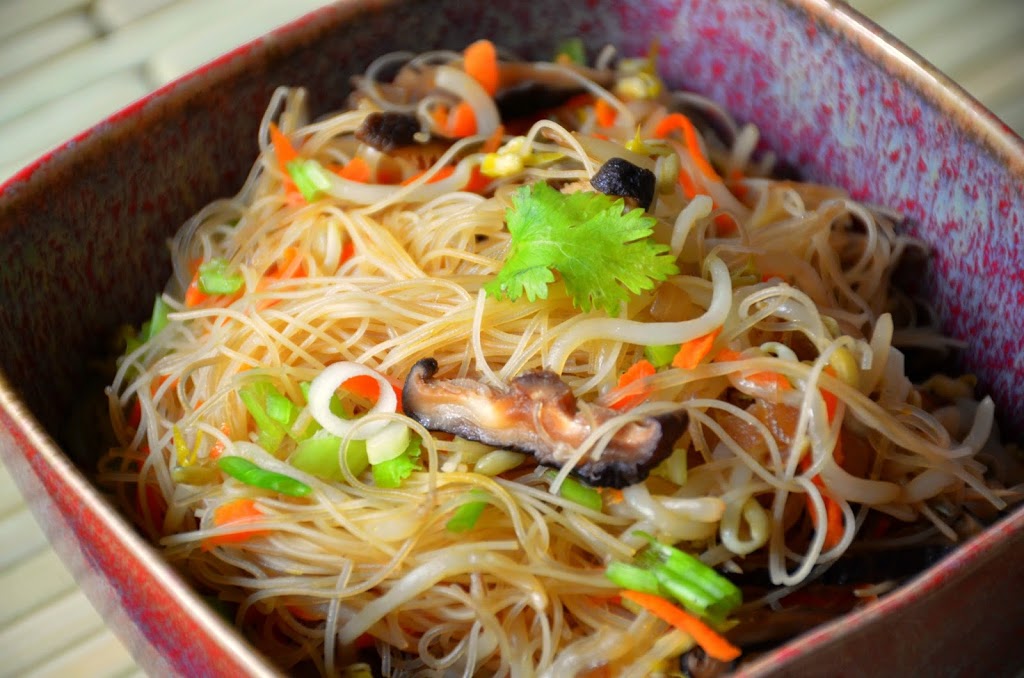 I am sharing with you a recipe that comes straight from my mother. It's her Asian Rice Noodles. She makes this dish frequently and often serves it at potlucks. It's extremely delicious, and I've yet to find a person who doesn't enjoy it.
A few weeks ago, I watched my mom make these noodles (why have I never learned to make this?!). Since learning her recipe, I have already made them twice. This recipe calls for beans sprouts. You can easily sprout them yourself OR buy them at a grocery store (commonly found in Asian grocery stores). If you plan on sprouting your own sprouts, you will need at least 4-5 days before making this dish!.. Talk about a labor of love! ♥
I took the liberty to edit my mom's recipe because she uses A LOT of oil when cooking. I personally don't think it's necessary for this dish… but hey, if you want to make the richer version (my mom's version) just add 2-3 times the oil that I use.
Some of the ingredients for this recipe come from an Asian grocery store, so I am including pictures of the brands of items that we used. I do want to mention one thing before getting started: I HIGHLY recommend using whole shitake mushrooms for this dish. It is important so that you can slice the mushrooms thicker than traditional store bought sliced shitakes. The chunky mushroom pieces will add to a meatier texture in the dish, and it will also add to the overall flavor of the noodles.
The mushrooms need to be soaked for several hours, so it you are planning to make this dish, you can start soaking the soaking process in the morning before starting your day.
As you will see, there's a lot of cooking and then setting things aside. This allows you to only dirty one pan. However, please take the liberty to use more than one pan to cook these noodles. Also, make sure to use a very LARGE pan or wok, because this makes a large serving.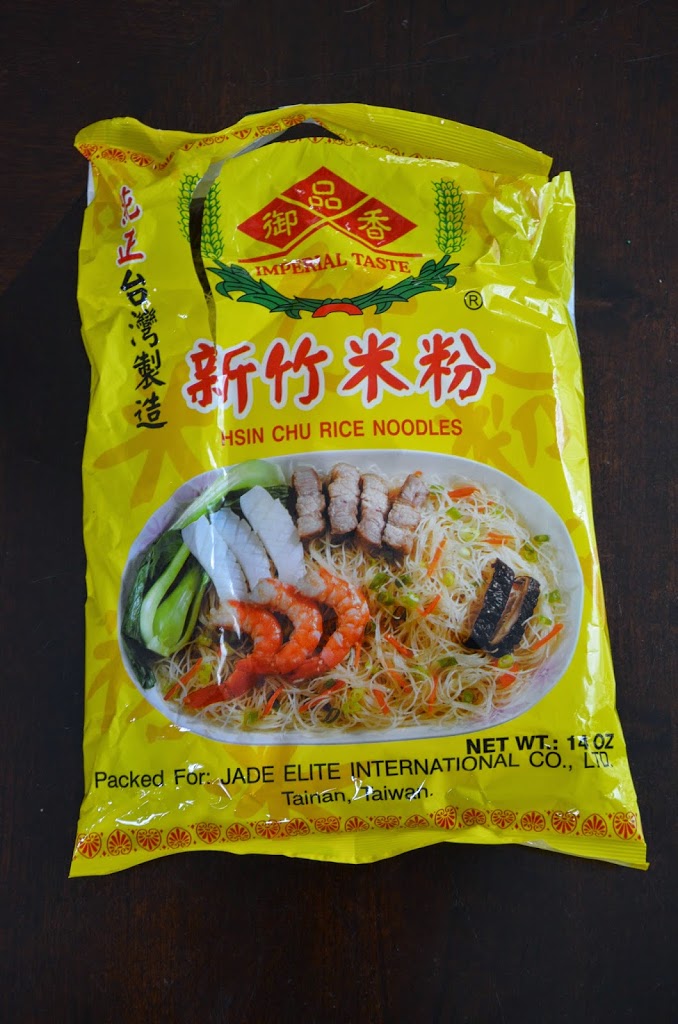 Rice Noodles
Asian Rice Noodles with Bean Sprouts and Shitake Mushrooms
Ingredients
Noodles
1/2 bag of rice noodles (approx 7oz)
8-10 shiitake mushrooms (reserve liquid)
1 cup mushroom soaking liquid
1/2 cup chopped shallots
2 tablespoons soy sauce + 2 tablespoons soy sauce at the end
1 tablespoon canola oil
cilantro (garnish)
Bean Sprouts
1 pound bean sprouts
2 cloves garlic
1 tablespoon oil
1 teaspoon salt
Preparation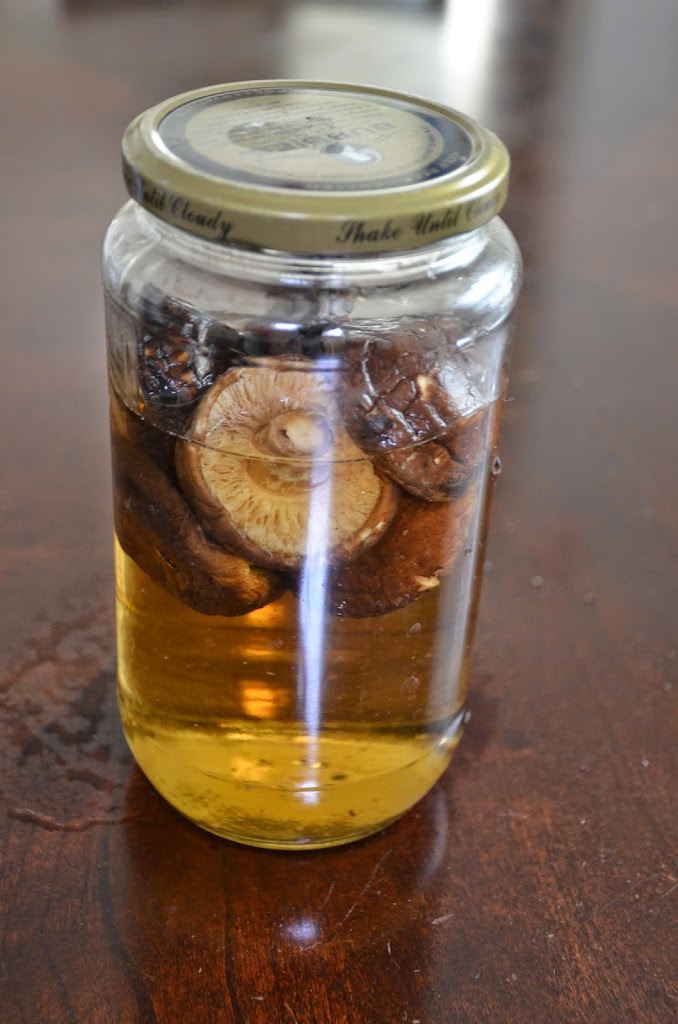 Soak mushrooms in hot water for several hours (reserve the soaking liquid). Once rehydrated, cut off the stems and slice into 1/4 inch strips. Set aside.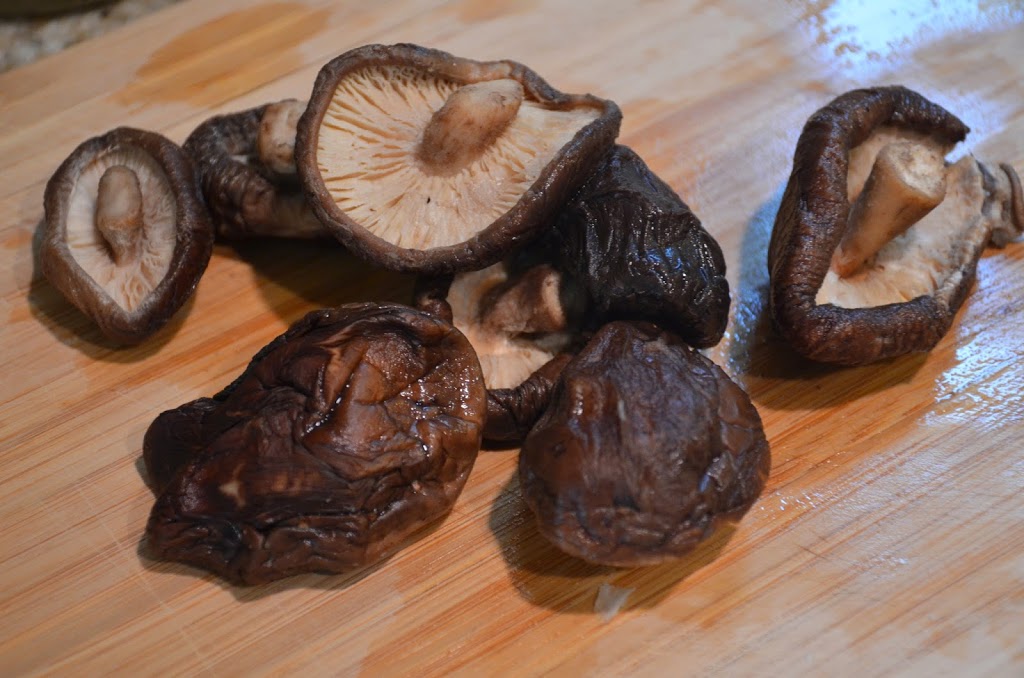 Re-hydrated mushrooms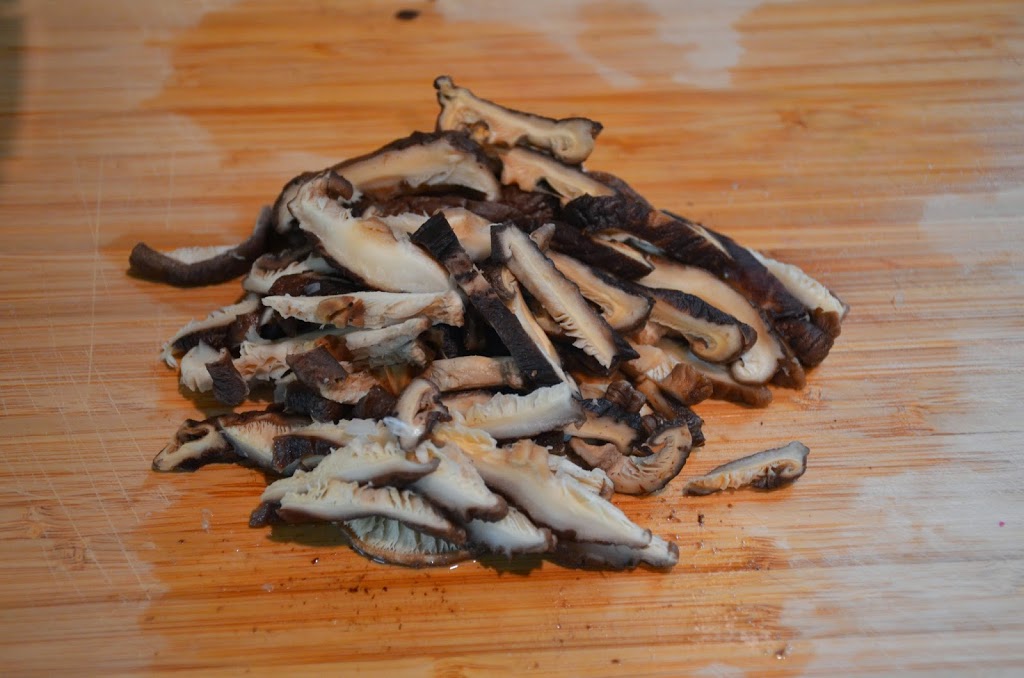 Sliced shiitake mushrooms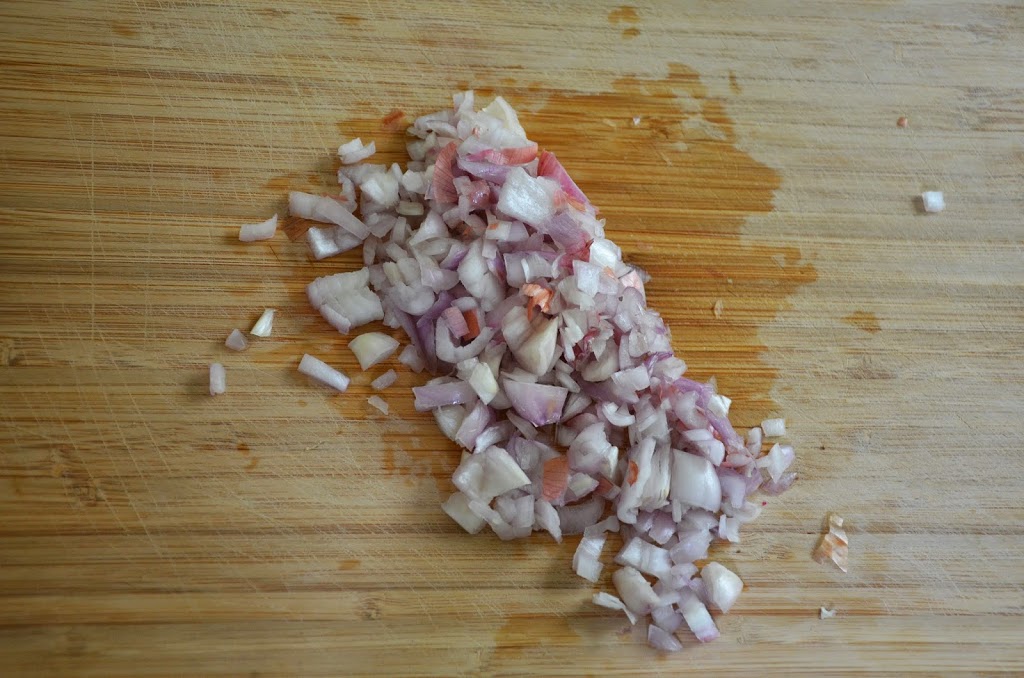 Diced shallots
Dice the shallots and sauté in a very large pan (or wok) with oil until they start to brown. Add the sliced shiitake mushrooms and stir. Let the shallots and mushrooms cook for approximately 5 minutes. Remove from pan and set aside.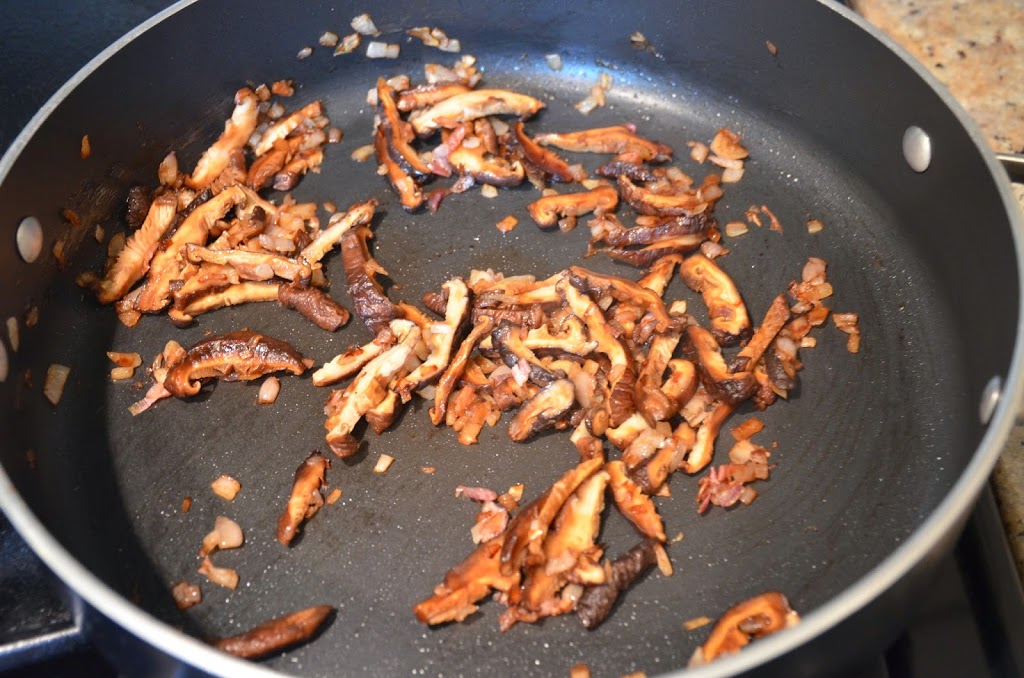 Sautéed shallots and shiitake mushrooms
Add 1 tablespoon of oil back to the pan (at medium high heat), and add the garlic. Let cook for approximately 1 minute until it gets fragrant. Add the beansprouts, and mix with pinchers. Continue to mix for approximately 5 minutes. Add salt. Mix again and set aside in a large bowl.
Place the rice noodles into the large pan (or wok) and add 1/2 cup of mushroom soaking liquid. Stir. Add the mushrooms, shallots, and 2 tablespoons of soy sauce. Stir to combine. Allow the liquid to absorb. Add the remainder of the liquid (total 1 cup), and allow the noodles to absorb the mushroom liquid. Add most of beansprouts (3/4s) and mix into the noodles with pinchers. Keep mixing until all of the liquid has been absorbed by the noodles.
If dish is not salty enough, add an additional 1-2 tablespoons of soy sauce. Garnish with cilantro and reserved beansprouts. Chī fàn!!
Recipe card!!! ♥♥♥