Seriously, I think that every person should have a coleslaw recipe for picnics and gatherings. I'm not sure how I came up with this recipe. I think it's probably a mixture of different sources. I first learned how to make coleslaw from my mom. While it was good, it wasn't right. It was very heavy in pickle juice (I like those words!… pickle juice!… makes me giggle). The juice turned the coleslaw super runny. I know that I also found a recipe on Food Network's website. So that may be my base for the recipe. I've come across other recipes over the years, and with all of the classic coleslaws of the UNIVERSE… I have come up with this one. This is your standard American variety… your eat it with a tub of seitan wings and a side of barbecue sauce. So, yes… this is classic and you can't really go wrong with it.
I would like to note that even if you aren't vegan, and you just want to lean towards a more plant-centric diet, this recipe is ideal. The main dressing component is made from a vegan mayo (my preference is Vegenaise), and it subs so nicely that no one would know the difference between a eggy mayo and this vegan variety. So by making this little substitution, you can start to wet your feet in plant-based eating without feeling like you've changed too much… and hey… you just saved a few chickens by making this switch!… Go You!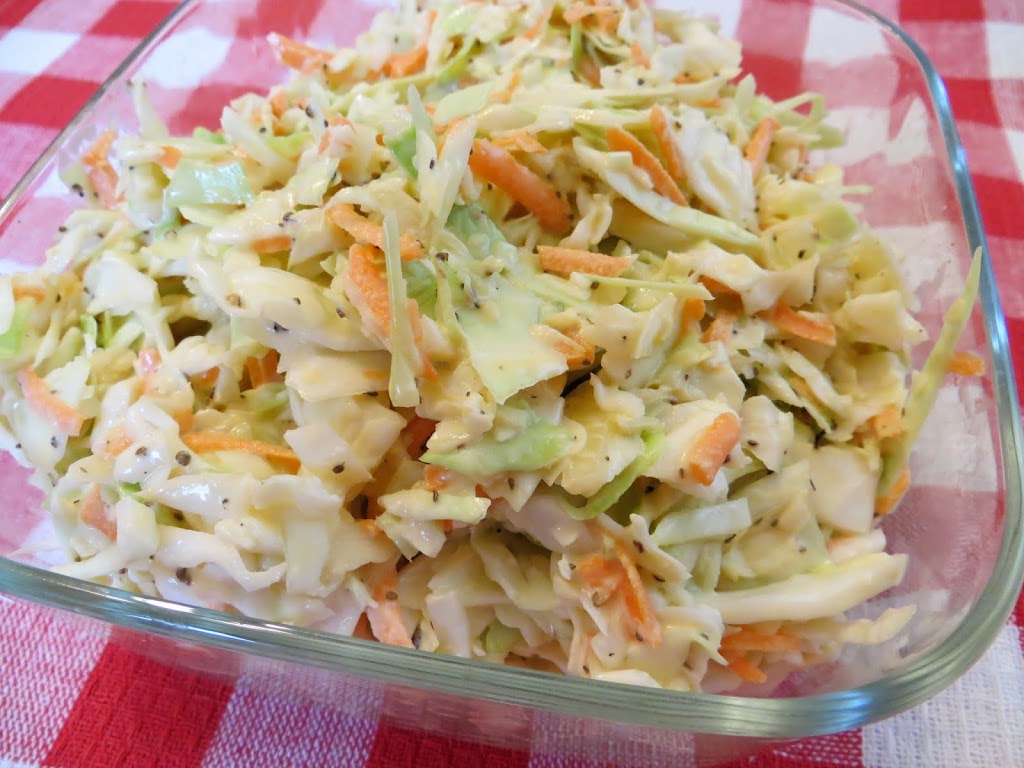 VEGAN COLE SLAW
Click HERE for a printable version.
4 cups cabbage shredded
1 large carrots shredded
2 tablespoons finely diced white onion
1 celery stalk finely diced or minced
1/2 cup vegan mayo (Vegenaise)
1 tablespoon apple cider vinegar
1 1/2 teaspoon sugar
1/2 teaspoon celery seed
salt and pepper to taste
Mix all ingredients in a large bowl. Let chill in the refrigerator for approximately 1 hour before serving. However, if you're impatient like me… serve immediately.
ENJOY!