So here's a recap of my year… some things I have never published on my blog, and I'm excited to share it with you!!!… Here we go!!!
January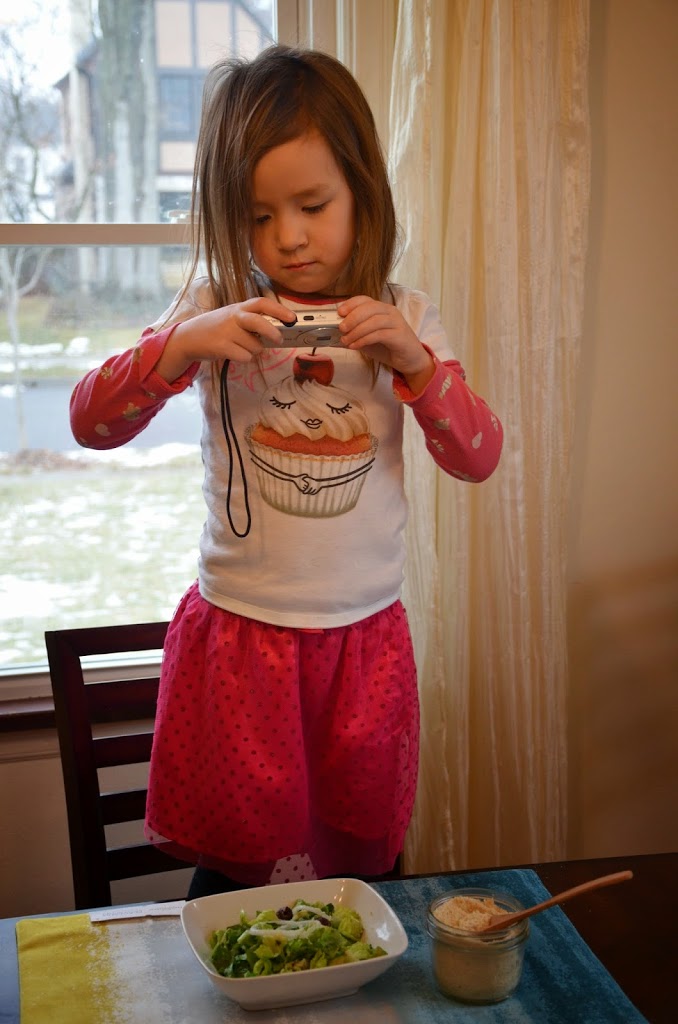 My youngest daughter… the aspiring food photographer!
February
March
My children are EVERYTHING to me…
What can I say, other than I love these two more than anything.  I just love being with them!… They are the funniest people that I have ever met, and I love watching their personalities develop.  This is the joy of parenthood.
April
Nathan is the founder and president of  Mercy For Animals.  I have always attributed my veganism to one of their undercover videos.  So, meeting the man behind this animal advocacy group was a very special moment for me.
May
Our first family protest against the circus…
This was such a busy day… We had just celebrated one of the girl's birthday with our family (the grandparent party), and sat down on the couch for a minute before jumping into the car to go and protest the circus. Protesting the circus or an amusement park is a tricky thing.  Unlike many demonstrations in which you show up at some location to educate people who are just passing by… at a circus protest, you are actively protesting something that people have paid money to go and see.  They are often defensive and sometimes a bit hostile… some people will just yell at you as they walk away from you.  In my honest opinion, I think as a demonstrator, we should tread lightly at this type of event.  It's not about being right… it's about being effective.
Anyways… overall… this was a great event, and we will continue to protest the circus.  In other news, we have plans for a major protest this summer!!!  Stay tuned…
June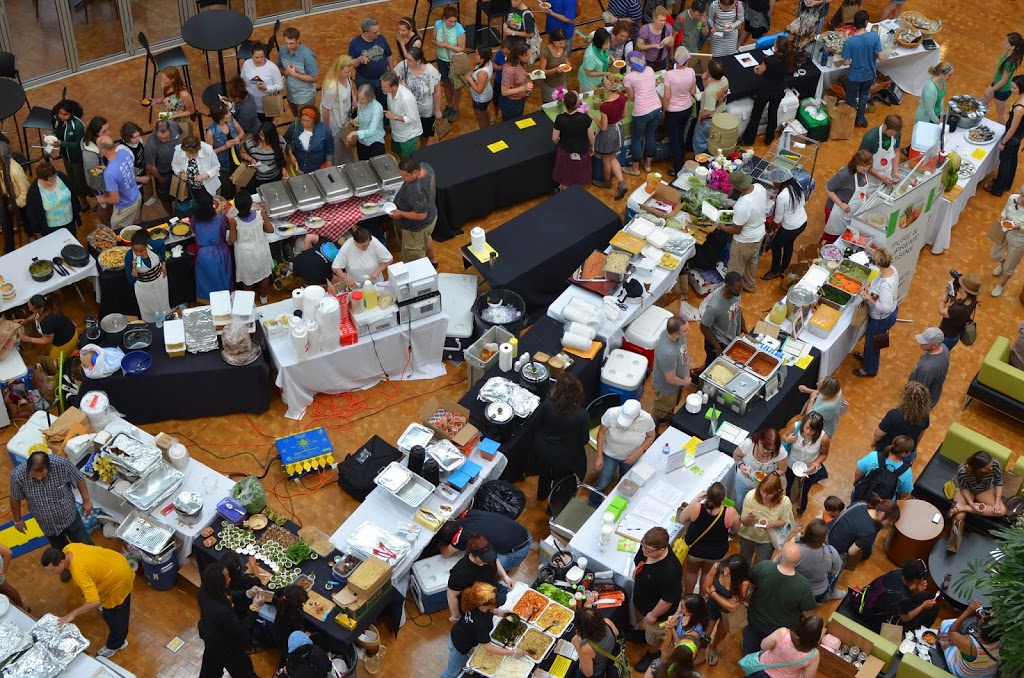 Second floor view of the Veg Fest
Cleveland has such a great vegan community.  I know a few vegans from Cleveland, and they are all wonderful people!  They have a great group called the Cleveland Vegan Society, and 2014 was their second Veg Fest!  Both years the fest has been FANTASTIC with a great line-up of speakers!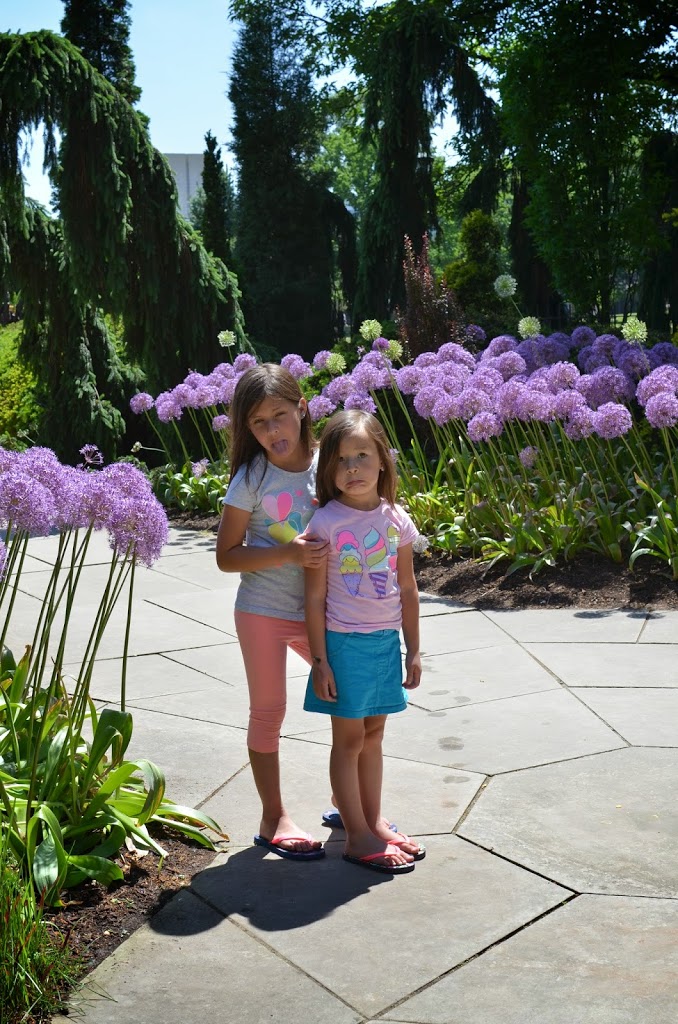 Beautiful children making ridiculous faces! They were posing next to a bee!
On the day of the Veg Fest, we were also able to also squeeze in a quick trip to the Cleveland Botanical Garden. I hate to say it, but it blows our local Conservatory away. Really. Their Hershey's Children's Garden is AMAZING!… and it has inspired our family to get a memberships to our local conservatory so that we can get into Cleveland's garden for free (reciprocal membership benefit)!
July
There's not much to say about this one…  I was not prepared for his passing. I still miss Dickie every day.
August
This was the first year that both of my girls were in public school…and I helped introduce a vegan option at my children's school's Ice Cream Social.
My little one started kindergarten and my older one was starting her journey into second grade.  At this point I had no idea how great second grade would be for the both of us (November was AWESOME)!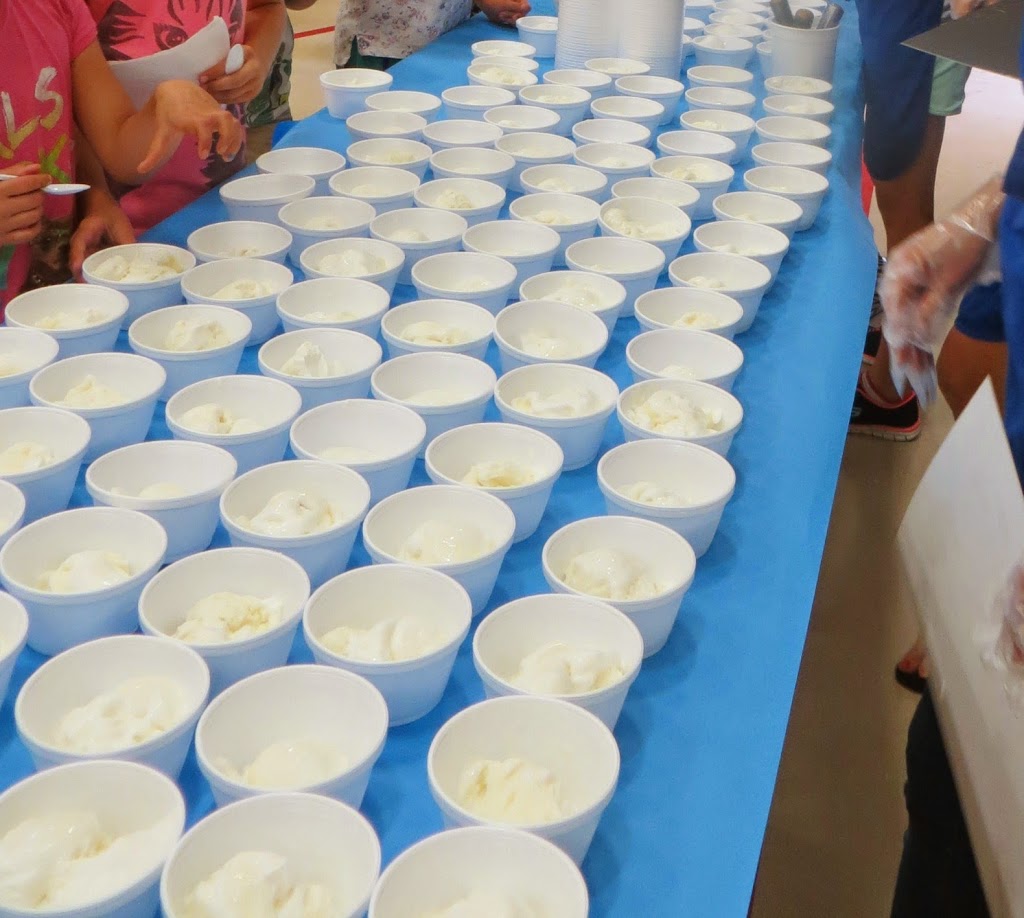 Lemon Sorbet featured at the Ice Cream Social
September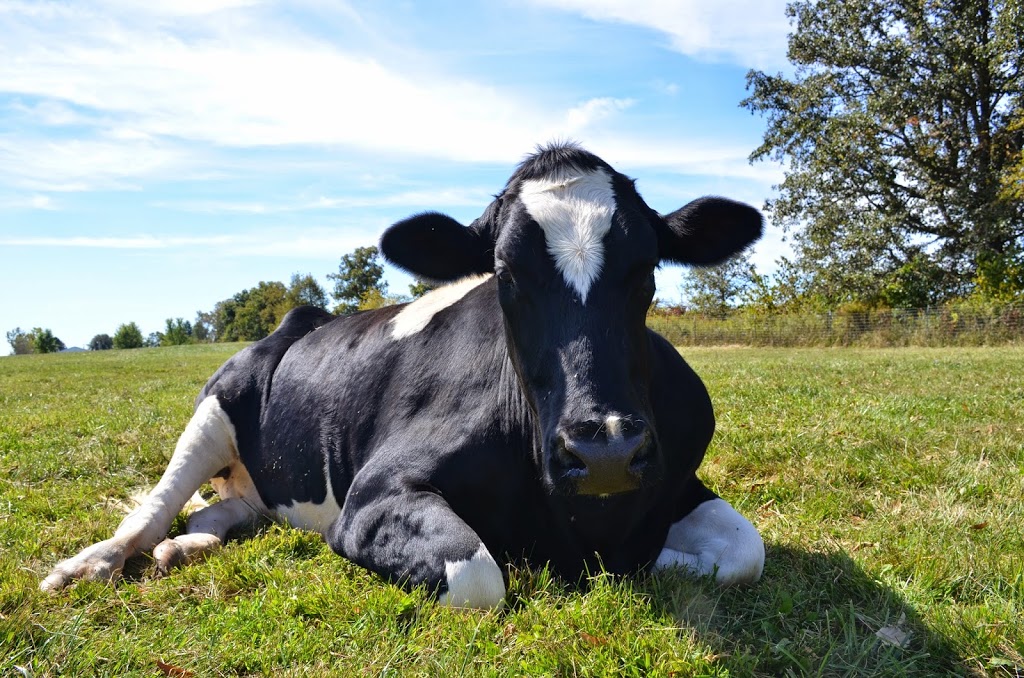 WESLEY!!!… the  5 year old!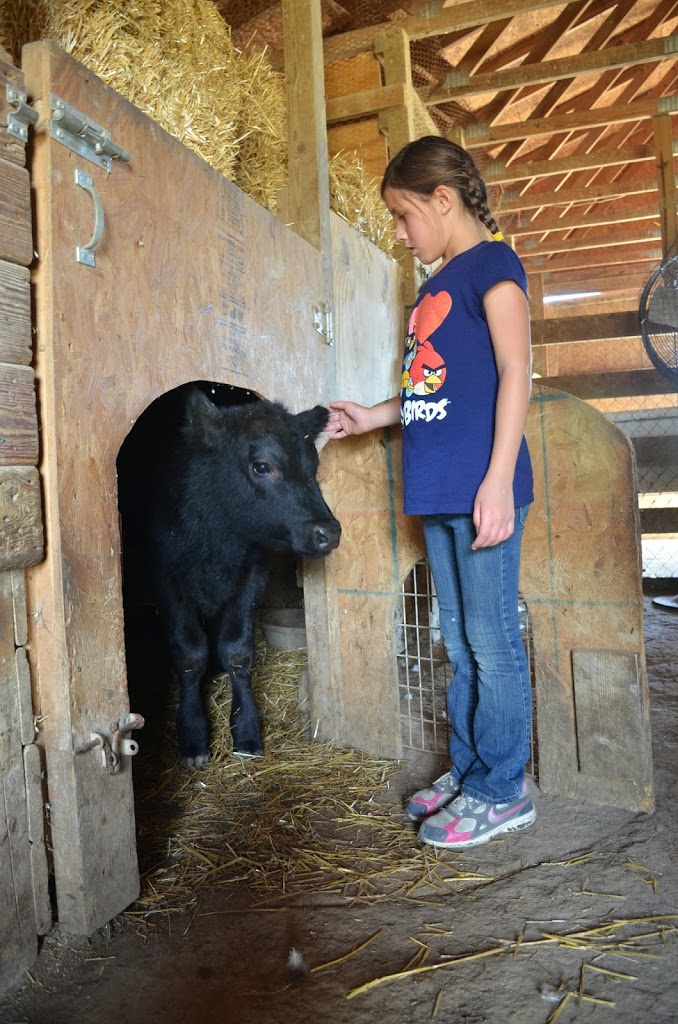 Baby Moo!!!
Helping with the planning for Wesley's birthday was such a great experience!  I had the opportunity to work with some incredible women.  We raised a lot of money for the general operations of the facility.  What a proud moment!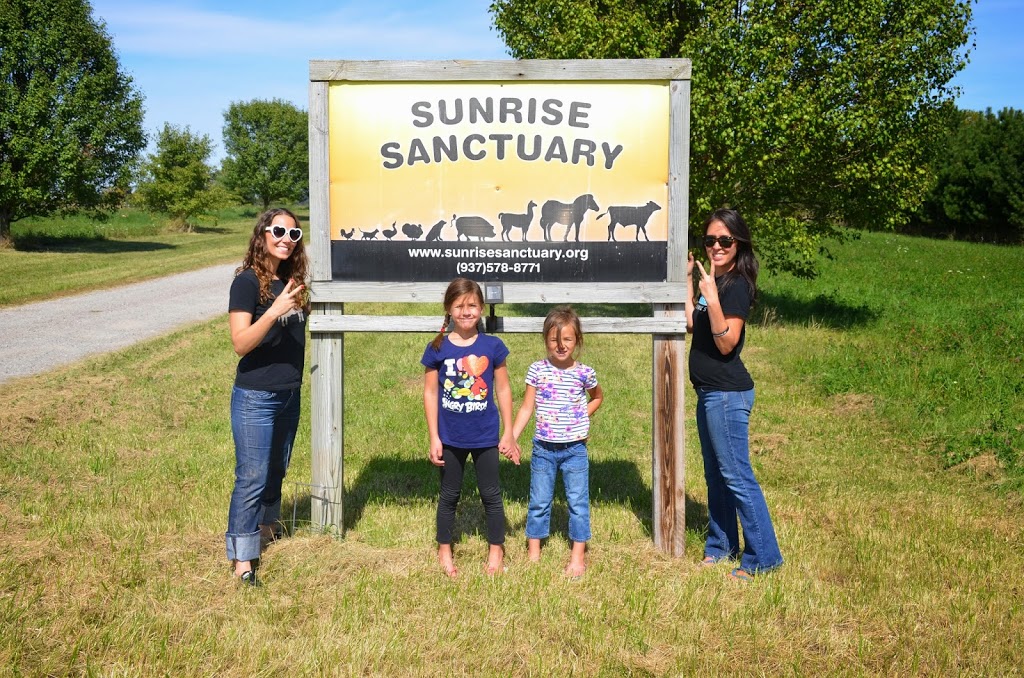 My birthday was spent with Kayle and my family at Sunrise!
When Kayle came to visit, we spent the week EATING like crazy!… She happened to be in town during the week of my birthday, and we headed back to the sanctuary to spend my birthday there. What a blast! I felt so blessed that week… to have a really good friend travel across the country to spend a week with me!
October
Elephant March!
November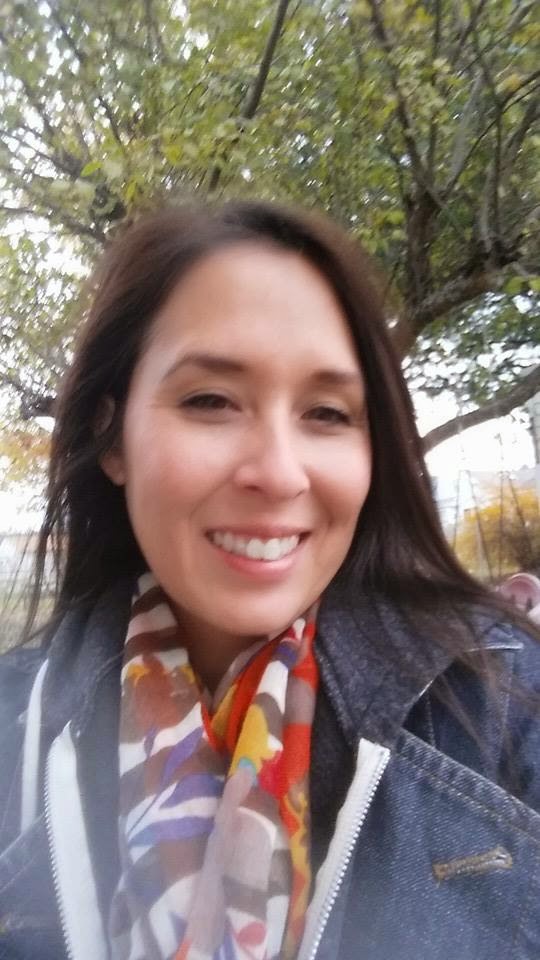 "This is the face of pure happiness…. My daughter's teacher just approached me about having a vegetarian Thanksgiving in their classroom (and he is the most unlikely of people)." My Facebook post…
My daughter's teacher, Mr. H., caught me by surprise on this one. He asked me for help in making a vegetarian Thanksgiving meal for the class. It's moments like this that makes the things that I do worth it.  You never know who is watching…  ♥
December
We hosted our first Friendsgiving..
I love my girlfriends!… and when we got together in November, we decided that we would have a Friendsgiving in December.  If you don't know what a Friendsgiving is… it's basically a Thanksgiving with your besties!  Since we were all busy around the actual Thanksgiving… we pushed it back to December 20th.
Friendsgiving was so much fun!  My friends, their husbands, and children all came over… and while my husband and I are the only vegans in this group, we had a wonderful vegan potluck!… and it was spectacular!  Lots of wine and laughter.  What can I say other than I have wonderful and supportive people in my life!  So to my friends out there… I love you ladies!!!